London Assembly backs cycle safety proposals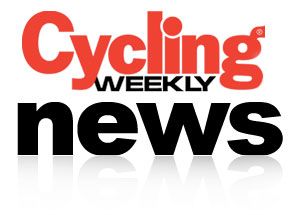 The London Assembly has backed a proposal
to increase safety for cyclists in the capital. The motion was heard on Wednesday, just a week after it was postponed due to a mass walk-out by Conservative assembly members.
Jenny Jones AM of the Green Party presented the motion on cycle safety at Mayor's question time on Wednesday. Mayor of London Boris Johnson has been called upon to launch a full safety review of the city's most dangerous roads. It comes at the end of a year that has seen 16 cyclists die on the roads of London, and many more injured.
"My biggest concern is that there's a pattern of official consultation reports which produce recommendations for increased cycling safety, but which are then ignored for various practical reasons, but even so it's very concerning," said Jones.
"For example, there was a 2007 TfL [transport for London] report on a double T junction being installed at the north end of Blackfriars. It was completely ignored in the recent redesign, but that report followed the deaths of two cyclists."
Supporters of the proposal's major concern is that keeping traffic flowing is considered more important that the prevention of deaths on the road.
Jones' motion is as follows:
This Assembly deeply regrets the deaths of cyclists on London's road network and wishes to express its condolences for the loss felt by their relatives and friends. We are concerned that some cyclist deaths and injuries could have been avoided if the road network designs for the locations where these deaths and injuries occurred had been safer. We therefore call on the Mayor and Transport for London to:


· produce a list of the ten most dangerous locations for cyclists on the Transport for London Road Network (TLRN) and all locations in London where a cyclist has died in the last three years;
· report on any proposals that were put forward by cycling and road safety groups as part of official consultation processes for redesigning roads at those locations; and
· provide the reasons why any such proposals were rejected
Watch Jones giving her proposal to the London Assembly in the video clip below.
Related links
Father of dead cyclist calls London Assembly 'disgraceful'
Pressure on London mayor after 16th cyclist killed in capital this year
Reduce road speed to increase cycle safety, finds government report
Ghost bike for Deep Lee