'Media are scaring people off cycling' says London cycling commissioner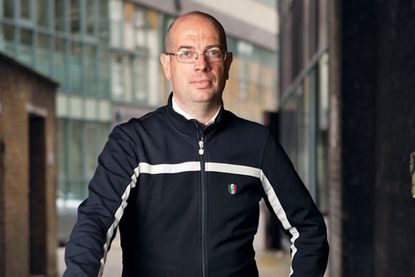 London's cycling commissioner, Andrew Gilligan, says the media and charities are scaring people off cycling by increasing their perception of danger.
Gilligan made the comments at last night's Transport Committee oral evidence session in Parliament, where he, along with cycle campaigners and representatives from the freight industry, gave evidence on cycling safety.
The session was triggered by the recent spate of cyclist deaths in London, which have caused a huge response from both the media and road safety campaigners.
Gilligan said: "I'm worried about the debate on safety. We need to strike a balance between understandable anger and concern, how people feel about these deaths, and the risk that we are scaring people away from cycling, that we are giving succour to those who want to discourage cycling.
"The problem is that perceptions are much less in our control than are, for instance, the physical state of the roads. We can do something about the roads but perceptions are largely in control of others, such as the media and cycling campaigns."
He said: "One of the slight frustrations is that my boss, the Mayor, is probably doing more than any other politician in Britain for cycling and yet he's getting more criticism than any other politician. Neither he nor I mind that - we've both been in plenty of media storms in our time - but the risk might be that future politicians might say if that's the reward you get for spending a billion pounds what's the point in getting involved?"
Meanwhile British Cycling's Policy Advisor, Chris Boardman, criticised the Transport Committee today, saying they should be ashamed of themselves for a lack of knowledge on cycling, which detracted from the important issues of cycling safety.
Questions asked by MPs included those around the introduction of mandatory tests and helmets for cyclists along with MOTs for bicycles. One MP suggested cyclists should contribute to the upkeep of the roads, a question the London Cycling Campaign's Ashok Sinha rebuffed by pointing out roads are paid for by general taxation.
Sinha said of London's roads: "With care and attention it is still safe to get about safely, but my answer has to be nuanced - there are places and times in London where we will face risks."
Val Shawcross, Chair of Labour's Transport Committee and member of the London Assembly, said: "Since 2010 the trend has started to move back in the wrong direction and data that we have got shows that the increase in serious cycling accidents actually doesn't just correlate with the growth of cyclists, it actually shows that it is worsening."
The second session of the Transport Committee will be held tomorrow, where cycling minister Robert Goodwill, among others, will give evidence.
Thank you for reading 20 articles this month* Join now for unlimited access
Enjoy your first month for just £1 / $1 / €1
*Read 5 free articles per month without a subscription
Join now for unlimited access
Try first month for just £1 / $1 / €1