More sportives supported with closed roads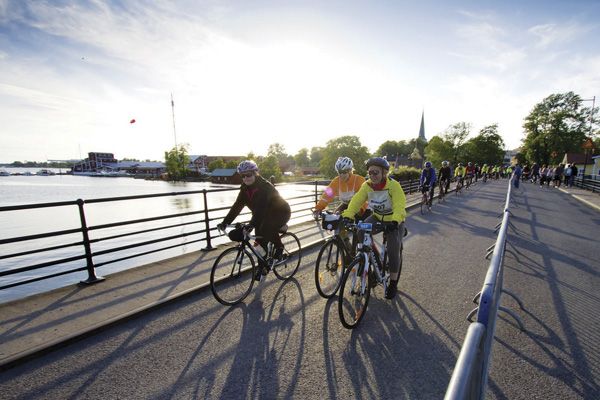 As sportives increase in popularity and size councils are supporting the closure of roads, both here and abroad. Sweden's oldest sportive, Vätternrundan, has confirmed closed roads for a portion of its 300-kilometre route.
The events team at Vätternrundan have worked with local council and government for a car-free event has eventually been successful. The Swedish Transport Administration has announced it will approve the closure of some of the roads for the 2013 event, due to be held June 14-15.
Two stretches now look set to be closed to general traffic during this year's Vätternrundan. For 30 out of the 300 kilometres, only essential traffic will be allowed on the sections from Ödeshög to Gränna on the eastern side of Lake Vättern and from Norra Fågelås to Hjo on the western side.
"A substantial step forward for safety during the event. We hope to gradually increase the length of the stretches closed to ordinary traffic over the coming years, aiming to one day have an event completely free from cars," says Vätternrundan's managing director Eva-Lena Frick.
Enjoying traffic-free sportives is gaining grounds with local councils in the UK too. Many sportives are finding this a unique selling point as the market becomes saturated. Offering the freedom to ride the countryside with no vehicle danger is seen positive to both rider and organiser.
The Etape Caledonia in Pitlochery pioneered the way for the UK. The sportive hasn't been without its protests yet has provided the foundations for other events to apply for closed roads. Events in the UK now include Prudential RideLondon, Etape Pennines, Etape Caledonia, Etape Cymru and new for 2013 Etape Mercia.