No more Muur as Tour of Flanders changes course for 2012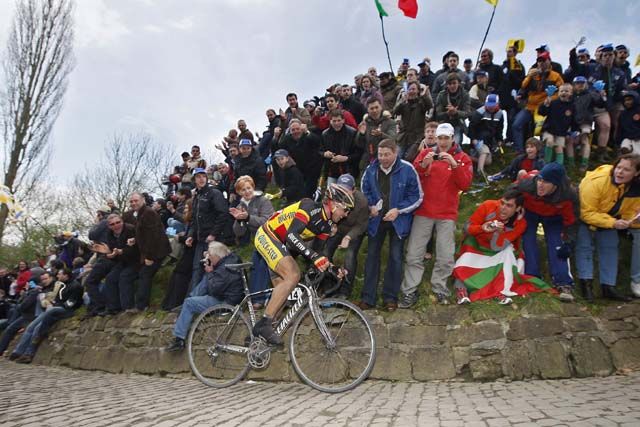 The Tour of Flanders will finish in Oudenaarde in 2012, meaning there will be no Muur de Geraardsbergen on the route.
Instead, the final 75 kilometres will centre around a circuit of the Oude Kwaremont and Paterberg, which is to be tackled three times.
The Paterberg will now be the race's final climb, replacing the iconic, steep and often-decisive cobbled climb of the Muur. There will also be no Bosberg.
The Classic's finish moves from Meerbeke, which had held the finish in 1973, to Minderbroederstraat in Oudenaarde.
After a flat opening ninety kilometres, next year's Tour of Flanders tackles the climbs of the Nokereberg, Taaienberg, Eikenberg, Molenberg, Rekelberg , Berendries and Valkenberg before the three finishing laps.
This year's Tour of Flanders was won by Nick Nuyens (Saxo Bank-Sungard).
In recent years, only superficial changes had been made to the race route. With this important shift, next year's race is sure to have a different complexion.
Related links
Nick Nuyens wins 2011 Tour of Flanders