OPLC's Eastway proposals under fire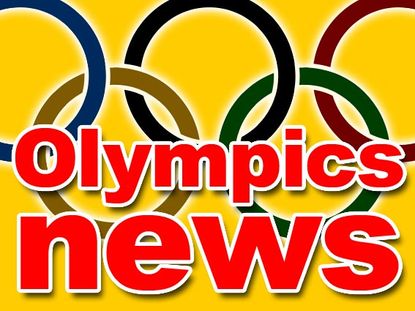 The Olympic Park Legacy Company's (OPLC) alternative plans for the Stratford Velopark came in for severe criticism at a public meeting in Bethnal Green last night.
Although proposals designed by the Olympic Delivery Authority (ODA) for London's new cycle hub have been given planning permission, and have both secure funding and an operator to build the facility, the OPLC have recently applied for planning permission for their suggestion.
In stark contrast to the ODA's scheme, which was developed closely with the Eastway Users Group (EAG), audience members criticised the OPLC's proposals, describing them as a patchwork of ideas.
Also, their proposals see the circuit pushed to the east of the consented layout, with a number of homes earmarked for the land to the west of the Olympic Velodrome.
The OPLC remained defiant, stating that their proposals struck the right balance between different parts of the community.
Duncan Innes, the OPLC's executive director of real estate, rejected accusations that the OPLC solely want the north-west corner of the park to build property.
He said: "We're not doing this to generate more housing. This has cropped up time and time again, and in fact we don't achieve that.
"In reality, between the two proposals, we lose about 120 homes."
At present, the ODA-developed Eastway circuit can be delivered by May 2013, a date the OPLC say they can match.
Yet, if the OPLC are given planning permission, the Eastway Users say they have no problem throwing up the plans for judicial review.
The process would become further complicated, as the OPLC are jointly owned by the Government and the Mayor of London.
Public comments on the scheme are being invited; to do so, email the ODA Planning Decisions team.
Related links
Minister asked to intervene in 2012 Velopark controversy
Plans to build houses on Olympic legacy velopark land
Thank you for reading 5 articles this month* Join now for unlimited access
Enjoy your first month for just £1 / $1 / €1
*Read 5 free articles per month without a subscription
Join now for unlimited access
Try first month for just £1 / $1 / €1
Nick Bull is an NCTJ qualified journalist who has written for a range of titles, as well as being a freelance writer at Beat Media Group, which provides reports for the PA Media wire which is circulated to the likes of the BBC and Eurosport. His work at Cycling Weekly predominantly dealt with professional cycling, and he now holds a role as PR & Digital Manager at SweetSpot Group, which organises the Tour of Britain.