Pat McQuaid appeals to riders to help clean up cycling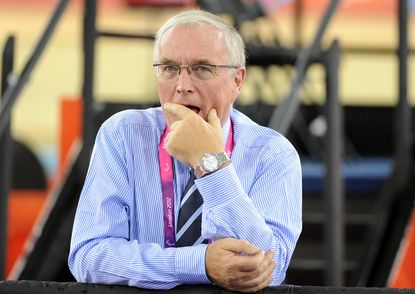 Union Cycliste Internationale (UCI) president Pat McQuaid has issued an open letter to professional cyclists asking them to assist in restoring cycling's image after a string of doping scandals and revelations.
In the letter - published on Tuesday afternoon - McQuaid admits that the "tests provided by the scientific community were simply not adequate enough to combat the problem" of doping.
He refers specifically to the United States Anti-Doping Agency (USADA) report that concluded that Lance Armstrong and many of his US Postal team-mates were part of an organised doping programme, particularly during the Texan's seven Tour de France wins, from 1999 to 2005.
Armstrong was stripped of his seven Tour wins as a result of the USADA investigation. Many other high-profile riders also admitted to doping during their career including George Hincapie, Michael Barry, Christian Vande Velde, Bobby Julich and David Zabriskie.
Part of the report strongly suggested that the UCI assisted in covering up a positive test returned by Armstrong during the 2001 Tour de Suisse.
"You will have seen in recent media reports that Philippe Gilbert, Mark Cavendish and Bradley Wiggins among many others have been strong voices in telling the world that today's cycling is cleaner than ever before. Of course, they are right," wrote McQuaid.
"You, today's riders not only participate in the most innovative and effective anti-doping programmes in sport but above all you have understood which choice to make for your career and for your sport. The result is that our sport is cleaner.
"We must all continue to work to keep improving the culture in cycling through education, prevention and as far as you are concerned by making the one choice that counts. At the end of the day it is you the riders who have the ultimate say about whether our sport is clean."
McQuaid then goes on to explain that the UCI will be setting up a doping 'hotline' that riders can use to talk directly to the UCI with any concerns relating to doping.
"I know that it will take some time to build trust and confidence in this new line of communication, but I am confident that, with the best intentions from both sides, we can build that trust. And by doing so, we will accelerate the change in culture that we need in our sport," McQuaid explained.
The letter also restates the UCI's commissioning of an independent review and a separate stakeholder review, both of which the organisation announced last week. The independent review will look at the allegations made against the UCI in the USADA report.
"This is not the first time cycling has reached a crossroads," said McQuaid. "Nor is it the first time it has had to engage in the painful process of confronting its past and beginning afresh. It will do so again with renewed vigour. Its stakeholders and fans can be assured that cycling will find a new path forward.
"Together, we can maintain cycling's popularity and ensure its bright future."
External link
Pat McQuaid's open letter in full
Related links
UCI details independent review
USADA Armstrong doping report in brief
UCI responds to USADA Armstrong doping evidence
USADA publishes details of Armstrong doping case file
Thank you for reading 20 articles this month* Join now for unlimited access
Enjoy your first month for just £1 / $1 / €1
*Read 5 free articles per month without a subscription
Join now for unlimited access
Try first month for just £1 / $1 / €1