Police investigate after Etape Cymru collision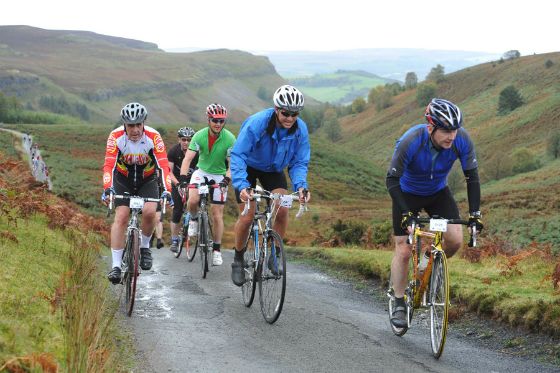 Police have launched an investigation after a cyclist was hit by a car at the Etape Cymru sportive event in North Wales last Sunday, September 9.
The male cyclist, 55, is believed to have suffered spinal injuries after the collision near the start of the event, which was understood to be held on fully closed roads, outside the Bangor-on-Dee racecourse. He is currently receiving treatment at Liverpool's Walton Hospital.
Event organisers Human Race are currently working with North Wales Police to establish the cause of the collision.
"The organisers of Etape Cymru are taking the incident on Sunday, where a cyclist was hit by a car on the course, extremely seriously and are currently working closely with the police to understand exactly how it happened," said Nick Rusling, CEO of Human Race, in a statement on Tuesday.
"At the time, significant medical support was able to respond extremely quickly to the scene and the cyclist is now receiving the best possible care in hospital. As organisers we are unable to talk about the wellbeing of the cyclist but wish him very well."
The 92-mile event, which took riders through the roads of North Wales and included Horseshoe Pass, was billed as the toughest closed road sportive event in the UK and attracted around 1,200 riders.
Human Race took over the running of the event following significant problems encountered at last year's edition of the sportive, which was then run by organisers K-Extreme [Cycling Weekly October 20, 2011].
Riders in 2011 reported dangerous conditions due to cars making it onto the course and many noted poorly-supplied feed stations and insufficient signage on the course.
Related links
New organiser for Etape Cymru
Safety issues raised after Etape Cymru