First look: Garmin's new Vector 3 and 3s pedal power meters (video)
Garmin has announced the Garmin Vector 3 and 3S power meter pedals, while ditching the old pods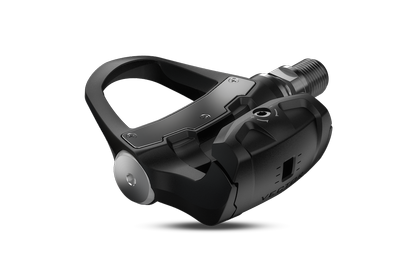 Garmin has just announced its new Garmin Vector 3 and 3s pedal based power meters.
The new designs no longer use the pods that held the ANT+ transmitter on the previous Garmin Vector pedals. Its a decision that Garmin says will make swapping bikes a lot easier.
The new Vector 3 looks to be versatile, able to measure total power, left and right balance, cadence as well as advanced cycling dynamics – to a claimed accuracy of +/- 1%.
Garmin says it's also capable of telling riders where they are producing their power and using that to customise their training around their strengths and weaknesses.
Meanwhile the Vector 3s - the more affordable of the two - is only single-sensing, measuring power on the left, then using this to calculate cadence and approximate total power.
If you miss the full functionality fear not, Garmin says it is upgradable to dual sensing power meter at additional cost.
Meanwhile, Garmin's Power Phases technology shows how riders are producing power with every pedal stroke and its Platform Centre Offset monitors where a rider is putting the most power through the pedal, apparently assuring correct cleat position.
Both the Garmin Vector 3 and the 3S pedals have be re-designed, with Garmin lowering the pedal profiles for better cornering clearance as well as improving stack height for smarter ergonomics.
Elsewhere, a string of LED lights on the pedals display important maintenance information.
>>> New Quarq DFour91 power meter
As you would expect, both the Vector 3 and the Vector 3s slot into Garmin's ecosystem, pairing with other products, including the new Garmin Edge 1030.
ANT+ will also allow you to pair the power meters to 3rd party training programmes, such as Zwift, as well as 3rd party apps such as Strava and TrainingPeaks.
According to Garmin, the Vector 3 has a claimed retail price of £849, while the Vector 3S comes in at half that at £499. The optional Vector 3S upgrade pedal has a retail price of £399.
Thank you for reading 20 articles this month* Join now for unlimited access
Enjoy your first month for just £1 / $1 / €1
*Read 5 free articles per month without a subscription
Join now for unlimited access
Try first month for just £1 / $1 / €1