New BMC Teammachine ALR01 continues the aluminium bike revival
New aluminium bike is set to go head-to-head with the likes of the Trek Emonda ALR, with four builds starting from £899.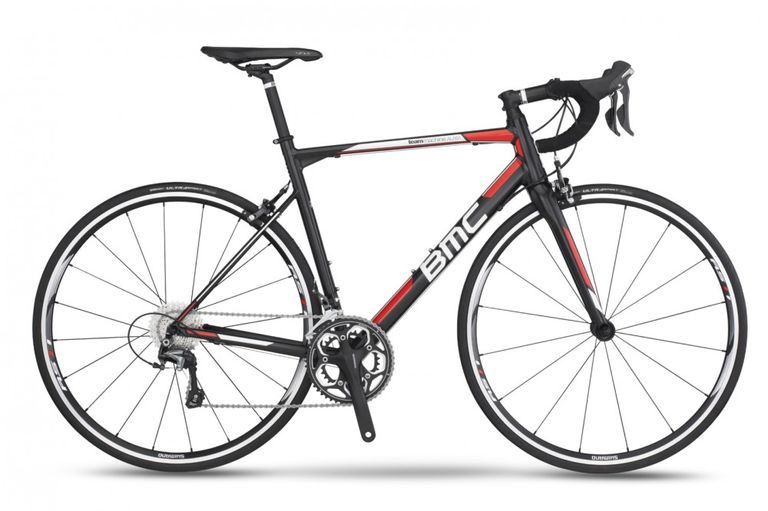 Despite being out of fashion for the best part of a decade, it seems that aluminium frames are beginning to make something of a comeback. With new bikes such as the Trek Emonda ALR joining the established ranks of the likes of the Cannondale CAAD and the Specialized Allez, it seems that many riders are coming back to aluminium as a frame material of choice.
Now BMC is throwing its hat into the alloy ring, with the new BMC Teammachine ALR01. This new bike draws on many of the design features of the BMC Teammachine SLR, with the aluminium tubes hydroformed in such a way that it has very similar tube shapes to its carbon-fibre big brother. The new model also comes with the same carbon fork found on the SLR03 - not bad for a bike that will start at £899.
One notable departure from the SLR models, is that the BMC Teammachine ALR will come with a slightly more relaxed geometry, cutting half a centimetre from the top tube and and adding a centimetre to the head tube to give a more upright position that should appeal to riders looking for a bike that will be comfortable for longer days in the saddle. The wheelbase has also been elongated slightly, probably providing slightly more stable handling.
>>> Bike test: carbon, aluminium, steel, or titanium?
BMC is claiming that the Teammachine ALR will weigh in at 1295g for the frame and 500g for the fork - not super-light compared to the 1050g frame of the Trek Emonda ALR, but certainly respectable for an aluminium frame.
The BMC Teammachine ALR01 will come in four different builds. At the top of the tree is the £1,599 Ultegra model, which will come with Shimano Ultegra derailleurs and shifters, 105 cassette, and non-series Shimano chainset. Next up is the £1249 105 model, which has a similar setup but with 105 shifters and derailleurs, followed by the Tiagra model for £1,049. The entry level build will set you back £899 and comes with a full Shimano Sora groupset, with the attractive inclusion of an 11-32 cassette.
Stock is due to arrive in the UK in August, so expect the new BMC Teammachine ALR to go on sale around then.