Updated Specialized Allez 2018 recall: New forks available and to be issued by retailers
The 2018 Allez, Allez Elite, and Allez Sport model bikes potentially contain defects to the fork crown which could compromise safety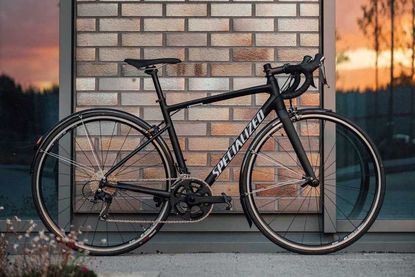 Updated 16/02/18
Back in December we first ran the story that US bike brand Specialized had announced a mass recall of its 2018 Specialized Allez bike range, including the 2018 Allez Base, Allez Sport and Allez Elite Forks. Now, we've been updated by the brand that it's ready to start re-issuing the replacement forks to those affected.
As of yesterday, February 15th, Specialized received approval for its fork recall and replacement programme and it has begun the process of delivering them to retailers.
Initially, the availability of the forks will be limited, but Specialized says it expects more forks to arrive each week and anticipates "having sufficient quantities to serve all riders globally by the end of March at the latest".
The replacement process will be retailer led, with bikes shops taking receipt of the new forks and contacting the affected riders directly.
If you have any questions you can contact Specialized on its rider care hotline on 020 8391 3502 or email ridercare-uk@specialized.com.
Original 14/12/17
The Allez range of aluminium bikes is among Specialized's most popular at the lower end of its pricing scale, but now owners are being told to stop riding and return their bikes as soon as possible.
Specialized says it has discovered a possible defect to the crown fork of the 2018 Allez, Allez Elite, and Allez Sport model bikes, which could compromise rider safety.
Returned bikes will be fitted with a new fork by the company, with riders getting priority replacements over retailers, who have been asked to immediately halt sales on the bikes.
Specialized also said it had no knowledge of anyone suffering injury because of the defect and it wasn't raised with them by a regulatory agency.
"We are asking riders to stop riding, and our dealers to stop selling, these bicycle models," a Specialized statement from director of engineering Mark Schroederread. "Even though, to our knowledge, no one has been injured and no regulatory agency has brought this to our attention.
"We've already engaged our considerable manufacturing resources to supply high-quality replacement forks, painted to match the affected bikes. Riders who've purchased these bikes will be our first priority for replacement, followed by our retailers.
"As riders ourselves, we fully understand and are working hard at finding solutions to minimize rider inconvenience. We will need time to obtain necessary government approvals and time for our factories to produce a sufficient quantity of forks for the recall."
Specialized went on to apologise for the inconvenience caused to Allez owners and said updates on the recall can be found on its website Specialized.com.
Anyone with questions about the recall can contact Specialized on its rider care hotline on 020 8391 3502.
Thank you for reading 5 articles this month* Join now for unlimited access
Enjoy your first month for just £1 / $1 / €1
*Read 5 free articles per month without a subscription
Join now for unlimited access
Try first month for just £1 / $1 / €1