Best aluminium road bikes 2023 ridden and rated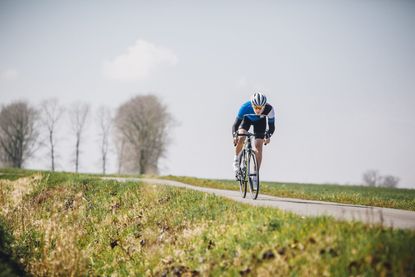 The best aluminium bikes are:
Less expensive than carbon
More resilient than carbon
Lighter than steel
Aluminium is the highest selling frame material in terms of volume, largely because of its happy balance between cost of production, resilience and weight
In bike years, aluminium seems like a relatively young material. For most of the bicycle's history steel has dominated. However, the aluminium bike does in fact date back over 120 years, with the first bike produced in the late 1800s – a far cry from the best aluminium bikes we have today.
Under the brand name 'Lu-mi-num' the frame was cast in a single piece in order to avoid having to use lugs to join the tubes together and to avoid welding, which wasn't fully mastered for aluminium bicycle frames until the 1970s and didn't become widespread until the 1980s (more on that here).
>>>Should your next bike be carbon, aluminium, steel or titanium?
Aluminium first hit the road racing scene in the 1970s with both ALAN and Vitus using aluminium tubes bonded into lugs. Well made aluminium frames had a better stiffness-to-weight ratio than steel. Later, any fears about the integrity and durability of the bonded joints were allayed once TIG welding (Tungsten Inert Gas) was widely adopted.
>>>Icons of Cycling: Sean Kelly's cobble-busting Vitus 979
However, aluminium's time as the top material for road bikes was short lived: the Tour de France was only won from 1994 to 1998 on aluminium bikes. Before then every winning bike was made from steel and since 1999 every Tour has been won on carbon.
Aluminium outweighs the sale of carbon and steel
Before I set off with why the best aluminium bikes should still hold a place in everyone's heart, I agree it is hard to see past its 'cheap and cheerful' image. Steel seems to hold this nostalgic memory of great, long, comfortable rides and bikes built by skilled frame builders who put their hearts and souls into their work.
And now, in the modern era, carbon-fibre is not only relatively wallet friendly but it can also be made much lighter than aluminium and with aerodynamically superior tube shapes.
However, consider that aluminium as a material far outweighs the sale of carbon and steel. The technology has not stood still, meaning that the best aluminium bikes shouldn't be totally disregarded.
Aluminium is about half as strong and a third the weight of steel. When built into a bike aluminium tubes must be larger in diameter to offset this, but the aluminium bike will still be lighter than the steel one and just as stiff.
Aluminium is much more resistant to corrosion and should, if properly looked after, last a long time. However, even the best aluminium bikes will be vulnerable to failure over time. If weakened by a crash or impact it can crack and fail and can't be repaired as easily as steel.
Looking for something else? Check out:
Best aluminium bikes we've tested
Here's our pick of the best aluminium bikes tested. With each product is a 'Buy Now' or 'Best Deal' link. If you click on this then we may receive a small amount of money from the retailer when you purchase the item. This doesn't affect the amount you pay.
Reasons to buy
+
Looks
+
Ride
+
Quality feel
+
Finish
+
Weight
Reasons to avoid
-
Handling not as sharp as rivals
The Trek Émonda ALR 5 disc made it into our Editor's Choice awards for 2018, and absolutely bowled us over with a frame that neither looks nor rides like aluminum.
This model comes with a Shimano 105 groupset, matching hydraulic disc brakes and Bontrager's own Affinity Tubeless Ready Disc wheels.
Reasons to buy
+
Versatile
+
Frame ride quality
+
Spec
Believed to be the pioneers of aluminium it would be foolish not to include these guys. The CAAD range picks up from £1600 with Shimano 105, right up to £4800 with SRAM Force eTap AXS offering a range of rides to suit you and your needs. There's rim and disc brake models on offer.
Cannondale and the CAAD13 range pushing the boundaries of what aluminium can do and offer major performance gains, whilst trying to limit aluminium road buzz.
This racey little number wouldn't be out of place in a professional road race or cruising with a group of mates - it really is that good.
Reasons to buy
+
Ride quality
+
28mm tyres and disc brakes
+
Planted, assured handling
+
Confidence inspiring
+
Healthy weight
As the AL name denotes, this is the highest-specced aluminium version of Canyon's Endurace bike. Made with 6000 aluminium, the frame is light–the whole bike comes in at 8.2kg, which is actually lighter than some carbon bikes we've tested.
It's a big claim but the German company has always managed to offer a staggering number of options at a mind-boggling number of price points. Happily, though, the lower price point and aluminium frame don't necessarily mean a compromise in quality or enjoyment.
Reasons to buy
+
Superb quality frame
+
Confidence and stable ride
+
Shimano Claris hoods are very comfortable
+
Full carbon fork
Reasons to avoid
-
Wide ratio cassette means clunky shifting
-
Budget brakes
-
Sluggish wheels
The Specialized Allez Elite forms part of the Allez range which has dominated the 'first bike' market for years.
The 2020 version of the Allez Elite is lighter than previous models which is, according to Specialized, feel better when you're climbing up a hill, but it's also essential when you're carrying your bike up to the 5th floor. The lighter bike has stronger tyres, Fact carbon forks and the bike can still adopt the slammed position, which can match its more aggressive partner that is the Tarmac.
Reasons to buy
+
Ride quality of the aluminium frame
+
Full Shimano 105 groupset
+
Value
Reasons to avoid
-
Braking performance
-
Mavic tyres
We were stunned by the incredible value from this offering by Decathlon's in-house brand, Van Rysel. A 2x11 Shimano 105 groupset is present and direct mount rim brake calipers come mounted to the carbon fork. The kit you get isn't at the expense of frame quality though, road vibrations are duly muted by the curving seatstays and bowed toptube.
The only negatives are the cheap brake pads which are a bit lacking in power and the tyres which definitely don't rank among the grippiest. But these are not difficult or overly expensive parts to swap out, and as consumables, you would expect to replace these components in time anyway.
Read the reviews: Boardman Road Sport (previous model)
Boardman SLR 8.6 is a 6061 alloy frame completed with a lightweight carbon fork and steerer. What is nice about this frame, however, is the smooth welds at the seatstay and head tube joins, which really helps make the entry-level bike look like a mid-level machine. Routine maintenance is made easier by the external cable routing, making this bike a good option for year round riding.oardman SLR 8.6 at Halfords for £500
The ride of an aluminium frame
The USP of aluminium is its performance for price. The best aluminium bikes are far superior to steel, titanium and lower models of carbon in terms of performance and stiffness so racing them doesn't present an issue.
As for the price itself, compared to steel, titanium and carbon, aluminium is far cheaper and easier to obtain and mass produce, meaning the cost saving is passed on to the customer. This also means a better end product with higher-grade componentry for a cheaper price. Sometimes it's the difference between owning a Shimano 105 bike or a Shimano Ultegra bike for the same money but with a different frame material.
The best aluminium bikes benefit from good performance characteristics but the lower-end ones can still give the harsh ride that aluminium has always been criticised for. Aluminium bike frames struggle to absorb vibration in the way that steel or carbon ones can. Must-haves with all modern aluminium bikes are a decent full carbon fork and seatpost to help deflect that road buzz.
Types of aluminium and butted frames
Two most common types of aluminium used for bike frames are 6061 and 7005. 6061 is considered the better of the two for being easier and cheaper to work with. It is said that 6061 is a little lighter than 7005, though to the everyday rider we are not sure there is a huge difference.
Aluminium frames can come with different wall thicknesses too. Butted tubes are often talked about but not everyone knows what that means. A plain gauge tube will have the same wall thickness throughout the length of the tube.
A double butted tube will be slightly thinner in terms of wall thickness in the middle of the tube compared to the two ends. So the top tube will be thinner in the middle than it is at either end (at the head tube and by the seatpost). Triple-butted frames will have three different wall thicknesses along the length of tube, still being at its thinnest in the middle.
This allows the frame to be as light as possible without losing its stiffness.
Many frame manufacturers use hydroformed tubes. This technique is used to give the ability to change the shapes to less traditional styles and using fluid under high pressure allows this.
Thank you for reading 20 articles this month* Join now for unlimited access
Enjoy your first month for just £1 / $1 / €1
*Read 5 free articles per month without a subscription
Join now for unlimited access
Try first month for just £1 / $1 / €1