Questions hang over Team Sky's zero tolerance approach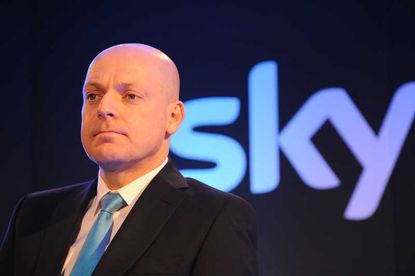 Sky Principal Dave Brailsford is committed to sticking to the team's strict zero-tolerance approach to doping, but is coming in for increasing levels of criticism for the approach.
Every member of Sky staff will be interviewed by Brailsford in the coming days and weeks where they will be asked to pledge that they have no doping ties. Anyone who does admit to drug use in a previous career will have their contracts terminated.
Canadian rider Michael Barry retired at the end of the season, before the USADA's reasoned decision came out in which he admitted to doping while on the US Postal squad. He had denied any such past when first signing for Sky at the end of 2009 and re-affirmed that position in 2010 when Floyd Landis named Barry as being involved in the organised doping program in Armstrong's team.
"It truly is an intelligence step," former HTC-Highroad boss Bob Stapleton told Cycling Weekly. "What are people going to say? 'If I confess, you're going to fire me. If don't and you find out later, you're going to fire me. So, let me see. Do I want to get fired now or later?'"
Stapleton took over the T-Mobile team amid the Operación Puerto scandal of 2006. In the following five years, he brought in sponsors Columbia and HTC, and developed many of the sports current stars, including Mark Cavendish. However, early on, he was forced to deal with sports directors Rolf Aldag's and Brian Holm's admissions of past drug use. The two admitted to doping when they raced professionally, but were able to keep working with Stapleton's team.
"I don't think [zero-tolerance is] a realistic strategy," continued Stapleton. "We did this at Highroad. We said, 'Do we believe these people are part of the solution? Or are they part of the problem?' We made decisions on an individual basis.
"I respect [Sky's] intent, I believe in zero-tolerance, but that is around people's conduct in the organisation. Forced confessions are not the basis to build a team on. [It] is a failed tool that's been tried before."
Brailsford explained to The Guardian on Thursday how he believes times have changed and that he is doing all he can. "It will be a supportive discussion whereby we can encourage the truth. The information now, the context now, is different to what it was before. I've read the [USADA/Lance Armstrong Reasoned Decision] report and found it quite shocking, the light of that will direct the discussions," said Brailsford.
"We tried to have a [zero-tolerance] policy and we are not going to change that. It has proved very challenging to implement. It's back to basics, we are looking at it all again."
Michael Rogers admitted in 2006, before he joined the team, that he received training plans from banned doctor Michele Ferrari in 2005 and 2006. Sports director Sean Yates rode with Armstrong in team Motorola and was a directeur sportif in his Discovery Channel team in 2005, but told BBC Radio last week, "I worked with Lance but never had any inclination that this type of practice was going on."
"It's just not the correct course for them to try and change history," team Garmin-Sharp's General Manager, Jonathan Vaughters told The Telegraph. "They would be better served by realising that people of that generation [who doped] do have a lot to commit and contribute." Vaughters rode with Armstrong. He too testified to USADA and admitted that he doped.
"[Sky] have zero tolerance for doping. Great. But what constitutes doping according to them? Is it an anti-doping rule violation? Is it grounds for suspicion? Or are they merely relying on what the athlete tells them?" Dr Michael Ashenden told The Telegraph. Ashenden helped develop the biological passport and is an anti-doping expert.
"Take Sean Yates as an example, who is pertinent because of his prominent links to Armstrong and photos of him arm in arm with 'Motoman' [Armstrong's EPO courier] floating around on the internet. Let me be clear that I don't know if he's doped in the past or not. But if he tells Sky that he hasn't, is that the end of the matter, or does Sky intend to actively investigate what Brailsford calls 'repetitional risks' and act on what they find if there are grounds to suspect someone has been associated with doping?"
Stapleton added that if Sky intends to stick to its zero-tolerance approach then it has to act swiftly.
"They need to man up and get rid of people that they have concerns about," Stapleton told Cycling Weekly. "What happens if somebody says, 'No. I've never doped. 'I never saw anything suspicious and I never saw anything...' What do you do about that, when there's a high-degree of likelihood they're lying? What's the standard of proof you need?"
Thank you for reading 20 articles this month* Join now for unlimited access
Enjoy your first month for just £1 / $1 / €1
*Read 5 free articles per month without a subscription
Join now for unlimited access
Try first month for just £1 / $1 / €1