Emma Pooley not going to the Olympics 'for the tracksuit'
Beijing silver medallist Emma Pooley says she is returning to road racing in order to win gold in the time trial at the Rio Olympic Games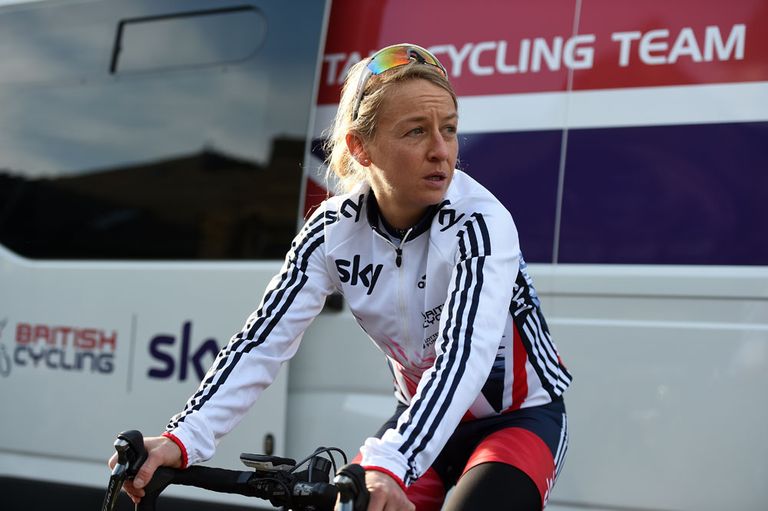 (Image credit: Andy Jones)
Returning road cyclist Emma Pooley insists she's not going to August's Olympic Games for the experience, but because the opportunity to potentially win an elusive gold medal.
The 33-year-old retired from road racing in 2014 but was encouraged to return to the fold by the prospect of a mountainous time trial course in Rio de Janeiro.
Pooley claimed silver in Beijing in 2008 and is in contention for a place on the plane to Rio to support Britain's world champion Lizzie Armitstead in the road race and then potentially challenge for the top spot in the time trial.
She told Press Association Sport: "I really don't feel like I'm coming back for revenge, because I 'only' got silver.
"I'm not desperate to go for the going's sake. I'd much rather someone else went if I can't do well.
"If I'm not in a medal-winning position I don't have to go. I really don't just want the tracksuit."
Lizzie Armitstead talks about her training for the Olympic Games
Pooley turned to triathlon after walking away from cycling, winning the Alpe d'Huez and Embrunman events in 2015, along with two duathlon world championships.
She made her return to cycling at the Tour de Yorkshire in early May and is scheduled to ride the Aviva Women's Tour in June before the Olympic squad is announced.
"I have really positive memories of Beijing. A year before I hadn't though I'd ever go to an Olympics," she added.
"To come away with any kind of medal was just insanely exhilarating. I was really proud of my performance and amazed to get a silver medal.
"In London the only thing I regret is that the course was flat. (Rio) is more about opportunities. I'm an athlete, I'm unashamedly competitive and I like winning things.
"The Olympics, with that course, seemed like quite a good opportunity for my characteristics as a cyclist. I could do well. It's an opportunity and other people think the same."