Luke Rowe column: After the cobbles
"This is a strange period. Once Paris-Roubaix is over you have an instant mindset change, and start looking forward towards the Tour de France"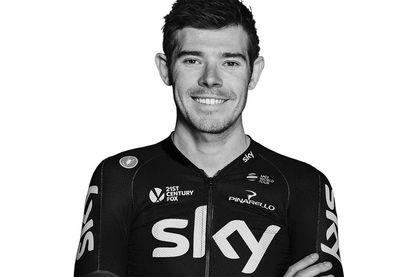 After Paris-Roubaix I took a week off the bike to enjoy myself and completely reset the batteries.
I went to Center Parcs last weekend with the family, which was nice to keep normal and relaxed.
The only way to get around is on a bike though — it might not be the marginal gains training approach that Sky approve of but it's miles in the saddle nonetheless! I enjoyed the week then it's back to the grind.
This is a strange period, a transitional period, as once Roubaix is over you have an instant mindset change looking forward towards the Tour de France.
In general you'll race the Classics maybe two or three kilos heavier than you would the Tour.
Watch now: Tour de France 2017: essential guide
I think that just makes you a bit robust throughout the Classics season.
Often there's bad weather — this year aside — so you're a bit more resilient to the bumps and bruises you take along the way.
It's not quite as important to be super skinny and light.
It's a long process and there's no stress about it, but personally I'd like to get down to 71, 72 kilos for the Tour.
Building to a Grand Tour you put more hours into your regime, more hours will be spent on the bike so that helps already.
Though I have to be careful about what I do with my weight, some guys have to be really freakish about it but luckily that's not me.
>>> How to lose weight cycling: Six essential tips
I can get down to that weight compared to some guys a lot more easily, so I can still be a bit of a normal human at the same time.
Another change people might not think about is the fact you go into the Classics as leader or joint team leader and have that opportunity to race for yourself, then going into this phase I have a complete role reversal.
I'm now going to be a domestique. I'll have to think less about myself and start thinking of others a bit more. There's a role reversal in the way I race and the race programme too.
Thank you for reading 10 articles this month* Join now for unlimited access
Enjoy your first month for just £1 / $1 / €1
*Read 5 free articles per month without a subscription
Join now for unlimited access
Try first month for just £1 / $1 / €1