Further changes to Olympic track cycling hit sprinting nations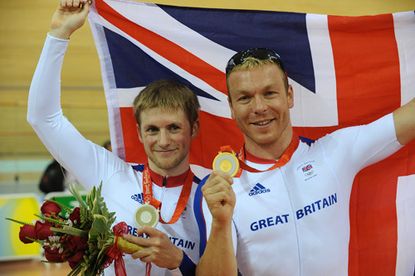 The Union Cycliste International (UCI) yesterday announced more sweeping changes to the Olympic track cycling programme. Having already drastically altered the events on the schedule, the sport's governing body has now changed the qualification system and the national quota per event.
At the London Olympics in 2012 each competing country will only be allowed to enter one athlete in the men's and women's individual sprint and Keirin. The ruling also covers the new omnium event to be introduced at the London Games.
Not only could this ruling affect how British Cycling approach their funding allocation, and the number of athletes on the lottery-funded programme, it will seriously water down the sprint events at the Games in 2012.
By limiting all countries to one rider per sprint event the UCI has seen to it that track sprinting is no longer the best riders competing against one another. Great Britain, France, Germany, Australia, Japan and the Netherlands all had two riders in the top 18 of the sprint qualifying round in Beijing. (The top 18 go through to the knock-out rounds.)
The new system would effectively eliminate the second fastest riders from each of those countries, therefore taking six of the best riders in the world out of the competition. Doing this results in six slower riders moving up in to the qualifying spots and in to the knock-out round.
In Beijing, Daniel Novikov of Estonia qualified slowest (in 21st spot) with a 200m tt time of 11.187 seconds - not a world class time by any means. Now he, along with three even slower riders, will qualify for the Olympic sprint competition.
Has the change come about as a result of Great Britain's dominance? Maybe. In both the men's sprint and keirin GB won both gold and silver in Beijing, but they're not the only nation to suffer. France has a strong sprinting line-up while those events are the only ones the Germans are still competitive in.
Whatever the reason, the sprint and keirin events will no longer see the best riders against the best riders, as the Olympics should be, but a second rate competition ridden by a larger spread of riders from around the world. The world title will now be the harder competition to win.
More later......
Thank you for reading 10 articles this month* Join now for unlimited access
Enjoy your first month for just £1 / $1 / €1
*Read 5 free articles per month without a subscription
Join now for unlimited access
Try first month for just £1 / $1 / €1