Web cam on London's Olympic velodrome impresses Paul Manning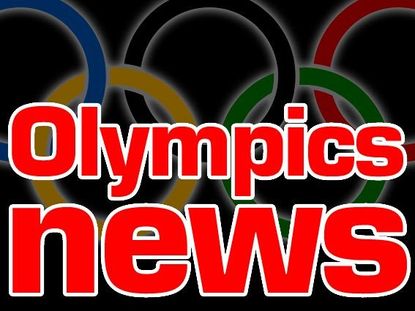 Here's a new Olympic sport for computer geeks, a new web cam showing work in progress on the London 2012 velodrome which is updated every 10 minutes.
Check out progress for the London velodrome here
Paul Manning, team pursuit gold medallist in Beijing visited the velodrome site this week and he's posted a video blog of his visit
"Winning Gold and being part of such a successful team in Beijing was an amazing experience so it was great to visit the London velodrome site where I hope Team GB will continue to hit Gold in 2012," says Manning.
"I was hugely impressed by the progress that has already been made on site and the new web cam will be a great way to see the velodrome continue to take shape."There are now more than 150 construction workers on site.
The foundations are complete and the above ground structure is taking shape. The steelwork, which will give the velodrome its distinctive shape, is due to begin this autumn. Velodrome Project Sponsor Richard Arnold, of the Olympic Delivery Authority, said: "The velodrome will be another landmark new venue in the Olympic Park delivering a world-class stage for elite athletes in 2012 and the legacy of first-class facilities to help create the next generation of Olympic champions."
"Good progress is already being made on site and this new web cam will give the public a front-row view as we start to see the striking architecture of the velodrome take shape in the coming months."The 6000-seat velodrome and adjacent BMX track will be available for public use after the games, by both elite cyclists and the local community, as part of the Olympic legacy.
The velodrome will include a café, bike hire and workshop facilities.Unlike the Manchester velodrome, the London design will have windows! A big feature will be a 360-degree concourse level vantage point offering views across the Olympic Park and towards the London skyline.
That view – the London skyline - will be remembered as a feature of the former Eastway cycle circuit which occupied 24 hectares of this site, before being demolished to make way for the Olympic Park. After the Games "Eastway" will be returned, a road circuit as part of a "cycling hub" on a 14-hectare Velopark site with the velodrome at its centre.
A shot of the velodrome being built, taken at 12.26hrs on Frida, August 14
Lee Valley Regional Park Authority who managed the former Eastway, will own, fund and operate the Velopark. The construction of the VeloPark facilities includes funding from Lee Valley Regional Park Authority (LVRPA), Sport England, Transport for London (TfL), and the London Marathon Charitable Trust (LMCT).
Shaun Dawson, Chief Executive of Lee Valley Regional Park Authority (LVRPA), said: "The VeloPark will be a fantastic resource for London and the South East after 2012, attracting cyclists of all levels and disciplines." He said that Lee Valley Regional Park Authority will ensure it becomes a place where schoolchildren, clubs, groups and elite riders can train, race or just simply cycle for fun.
The velodrome is being constructed by ISG who were also responsible for replacing the track at the Manchester Velodrome, upon which the British team won nine gold medals at the World Cycling Championships last year!The design team for the VeloPark is made up of Hopkins Architects, Expedition Engineering, BDSP and Grant Associates, who were appointed in 2007 following a design competition judged by leading names from the world of architecture and design as well as Olympic cyclist Sir Chris Hoy.
Thank you for reading 10 articles this month* Join now for unlimited access
Enjoy your first month for just £1 / $1 / €1
*Read 5 free articles per month without a subscription
Join now for unlimited access
Try first month for just £1 / $1 / €1
Keith Bingham joined the Cycling Weekly team in the summer of 1971, and retired in 2011. During his time, he covered numerous Tours de France, Milk Races and everything in-between. He was well known for his long-running 'Bikewatch' column, and played a pivotal role in fighting for the future of once at-threat cycling venues such as Hog Hill and Herne Hill Velodrome.