Polish commentators completely lose it over Michal Kwiatkowski's Milan-San Remo win (video)
Commentators cheer with joy as their man wins La Primavera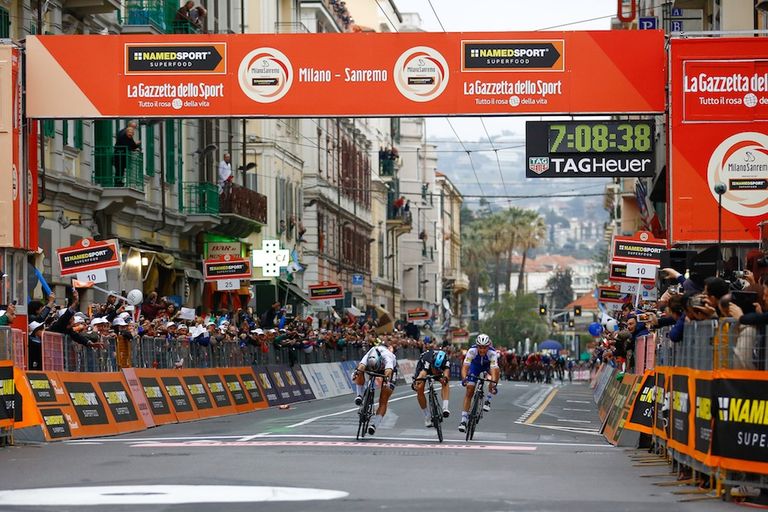 (Image credit: LaPresse)
Sports journalists are meant to be an unbiased bunch, but we think you can forgive the commentator's on Eurosport Poland for getting pretty excited about Michal Kwiatkowski's Milan-San Remo win.
Having already cranked up the volume when Kwiatkowski followed Peter Sagan's attack on the Poggio, the two commentators were clearly on the edge of their seats as the race entered the final 500m with their man sitting in second wheel behind the world champion.
>>> Michal Kwiatkowski's Strava stats show the incredible power it takes to win Milan-San Remo
As Sagan opened the sprint, the sense of professionalism was retained, but as the director cut to an overhead shot which showed Kwiatkowski accelerating up behind his rival, that quickly went out of the window.
What comes next needs no translation, as the final metres of the race consist of both men shouting "Michal" at the top of their voices, letting out cheers as their man crosses the line in first place.