Poor weather affects British time trial fixtures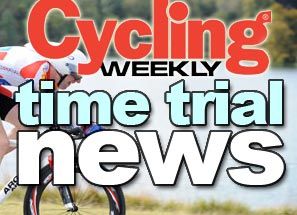 Another weekend of harsh weather conditions led to several time trials being cancelled last weekend, but many still went ahead.
Sleet greeted the riders in Lancashire for the Circuit of Ingleborough 27-mile event, but the event went ahead as the temperature rose slightly in time for the start.
Despite the challenging conditions, Pete Williams (IG-Sigma Sport) secured victory in 1-02-29, 10 seconds quicker than his winning time in 2010. He also won last year's event on a shortened course.
Alex Royle (Banjo Cycles) took second spot with 1-06-12, while Ian Stott (Blackburn & Dist CTC) completed the podium with 1-06-14.
The harsh winter conditions left many of the roads along the circuit with pot holes and rough surfaces, and this led to many non finishers, including fast men Mark Holton (Drag2Zero.com) and Hugh Carthy (Rapha Condor JLT).
The A5 Rangers managed to run one half of their weekend with the 31-mile event on Saturday going ahead but Sunday's 10 falling victim to snow.
Former British Best All-Rounder Matt Bottrill (Drag2zero.com) won the 31-mile event, clocking 1-10-19, pushing out Tejvan Pettinger (Sri Chinmoy CT) by more than two minutes.
In Shropshire, Stourbridge Velo's Karl Moseley won the Oswestry Paragon CC 17-mile event, which took riders over the Welsh border to Llansilin and back.
He clocked 45-23 to win by 19 seconds from Paramount CRT's Dave Griffiths.
Roadworks forced a late change of course for the Manchester and District TTA 10 in Cheshire. Instead of using the J2/3 at Goostrey, the event went ahead of the J4/20 at Cranage.
Mark Turnbull (Leigh Premier RC) set a new course record of 21-49, while veteran Barry Charlton (Lyme RC) was 17 seconds slower in second spot.
In Yorkshire, former Commonwealth Games rider and Premier Calendar winner John Tanner teamed up with Nigel Haigh (Strategic Lions) to win the Hull Thursday RC two-up 24-mile event on the V733 Beverley to Lund course.
They clocked 50-15 to win by just two seconds from Steve Guymer (Clay Cross RT) and Lee Tunnicliffe (High Wycombe CC).
Over in Suffolk, Daniel Bloy (Kings Lynn CC) proved a convincing winner of the West Suffolk Wheelers' 21-mile event at Risby on Saturday.
He clocked 49-04 for the course, which takes riders up to Lackford and back, while Team Swift's Andre Dyason was second with 50-18.
The Farnborough and Camberley CC 10-mile event on the Bentley bypass in Hampshire was lucky to survive the weather conditions, but the roads dried out sufficiently by the time the first rider was due off at 2pm.
Justyn Cannon (RAF CA) proved victorious with 20-47, while Kingston Wheelers' Steve Irwin was second with 21-17, and John McClelland (Prestige VC) third, another five seconds off the pace.
Among the races cancelled because of the weather was the Severn Road Club 34, which had snow falling and poor visibility with mist and fog shrouding the course.
Meanwhile, flooding caused the cancellation of the Bournemouth Jubilee Wheelers 42km at Wool in Dorset.
Related links
British time trial news section
Thank you for reading 20 articles this month* Join now for unlimited access
Enjoy your first month for just £1 / $1 / €1
*Read 5 free articles per month without a subscription
Join now for unlimited access
Try first month for just £1 / $1 / €1