Sandstorm and crosswinds cause chaos and crashes at the Dubai Tour (video)
Sandy musettes as feed zone is particularly badly hit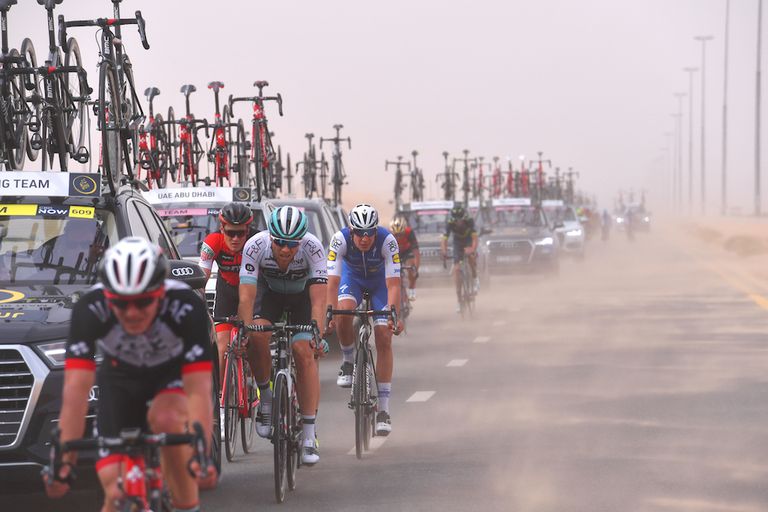 (Image credit: Tim de Waele/Corbis via Getty Images)
Riders had to deal with unfamiliar conditions at the Dubai Tour on stage three as a sandstorm hit the race.
The 200km stage crossed the width of the United Arab Emirates, and with the feed station positioned in a remote part of the desert, it was here that the worst conditions were found.
A number of teams posted videos on Twitter and Instagram, with the view out of the front of the One Pro Cycling team car perhaps giving the best impression of how bad the conditions were.
Crosswinds earlier in the race had seen the peloton split into echelons, before the group mostly came back together as the conditions worsened and the sand began to blow across the road, causing a number of crashes.
That at least meant that the peloton could slow a little for the feed station just after the mid-point of the stage, where soigneurs did their best to hand out musettes, which must have been filled as much with sand and grit as they were with energy bars.