Cote de Cragg Vale: 10 Greatest Tour Cycling Climbs in Yorkshire
The Tour de France peloton will tackle the longest continuous gradient in England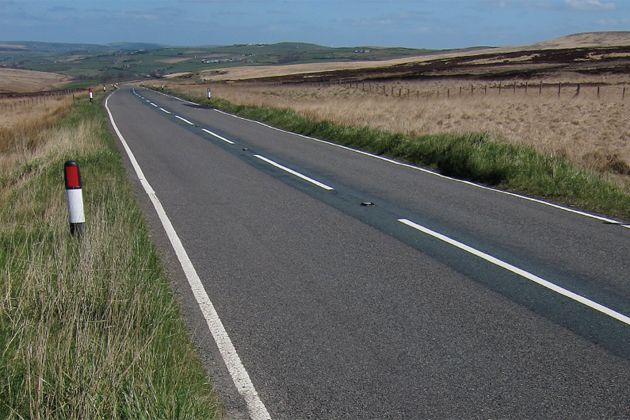 By Simon Warren
Stage two | 98km | Mytholmroyd | Rating: 6/10
Even though it's the longest continuous uphill gradient in England, Cragg Vale isn't the toughest climb the peloton with face on their two days in Yorkshire.
Leaving Mytholmroyd, passing the sign boasting of the climb's credentials, the slope is very gentle at first then kicks up slightly as you enter Cragg Vale itself.
The further you progress through the village, the tougher it gets and the hardest part of the climb comes as you finally escape the protection of the houses.
Here though is where the weather could play a part. If there's a strong south-westerly blowing across the moor we could see the entire field lined out in the gutter, grovelling up the slight gradient just trying to hold the wheel in front, so here's hoping.
On a calm day however, the consistently mild incline, set in an almost dead straight line, apart from a single slight right-left dog-leg towards its peak, will do little to trouble the world's best.
Factfile
Where The base of Cragg Vale lies in Mytholmroyd. Leave the A646 in the centre of the town and head south on the B6138. Ride over the river, under the rail bridge then follow the road to the right.
Grid ref SD 975 180 (OS104)
Length 9160m
Height gain 286m
Approx climb time 28mins