Your guide to La Toussuire, where Froome attacked Wiggins in 2012
We take a look at La Toussuire, a climb that is best known for the Team Sky internal battle that happened there in 2012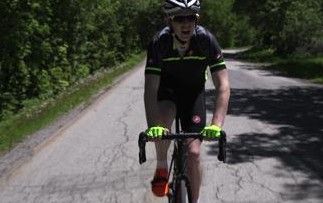 La Toussuire. It's only been in the Tour de France twice but already it's building up a bit of a reputation.
It was here that Chris Froome attacked Bradley Wiggins in the 2012 race when the latter was in the yellow jersey. Or didn't attack Wiggins, depending on what you read and who you believe.
Regardless, Wiggins later recalled that the stage 11 incident led him to question not only his own ability but whether he should continue the race at all.
Froome was clearly the strongest climber in that Tour, and the climb up to the ski station at La Toussuire gave him the self-confidence that would lead to him securing second overall in Paris later that July and his first Tour victory 12 months later.
The only time that the climb had featured in the Tour before that was in 2006, although in hindsight it couldn't have got off to a more sordid start. It was here that disgraced Danish climber Michael Rasmussen won the stage solo after climbing the Col du Galibier, Col de la Croix de Fer and Col du Mollard.
More memorably, it was where the incumbent yellow jersey Floyd Landis suffered a journée sans and dropped form first to 11th overall (the following day he would launch an incredible and apparently suicidal solo break to Morzine to shoot back up to third overall, though of course later confessions would reveal exactly what went on behind the scenes at that year's Tour).
The climb makes its third appearance in the race on stage 19 of this year's Tour on Friday July 24, and has already featured as the final climb on this year's Etape du Tour sportive.
The climb is 18km long with a six per cent average gradient, and the final summit finish at 1705m altitude comes at the end of a relatively short 138km stage that also traverses the Col du Chaussy, Col de la Croix de Fer and Col du Mollard.
As the penultimate summit finish of this year's race, you can bet that la Toussuire will make a name for itself once again.
Thank you for reading 20 articles this month* Join now for unlimited access
Enjoy your first month for just £1 / $1 / €1
*Read 5 free articles per month without a subscription
Join now for unlimited access
Try first month for just £1 / $1 / €1