UCI dismisses threats of Team Time Trial World Champs boycott
The UCI are concerned by suggestions that WorldTour teams will boycott the Team Time Trial World Championships but do not believe abstention will come to fruition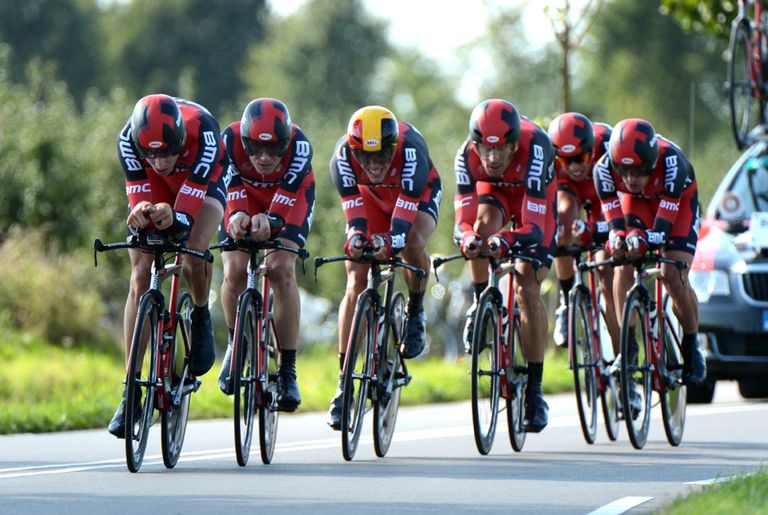 (Image credit: watson)
The Union Cycliste Internationale (UCI) have no plans to cover participation allowances in October's Team Time Trial World Championships, a decision that has forced WorldTour teams to warn that they will skip the race in protest.
The Association International des Groupes Cyclistes Professionals (AIGCP) announced on Wednesday that an "overwhelming majority" of its WorldTour members had voted to boycott the race in Doha, Qatar because teams are not provided a participation allowance to cover costs of racing, a bursary awarded in every other top-tier race.
The AIGCP say that expecting teams to compete in the TTT at entirely their own expense is an "abuse of power" by the UCI and they wouldn't reverse their decision unless changes were made by the governing body.
>>> Pro cycling group in disagreement with UCI over WorldTour press release
However, in a statement to Cycling Weekly, the UCI refused to address the issue of making changes and insisted that all 18 WorldTour teams are expected to attend.
"The Union Cycliste Internationale (UCI) is of course disappointed with such a statement and we continue to expect excellent participation in this year's UCI Road World Championships Team Time Trial.
"The UCI Road World Championships is a celebration for the whole cycling family and the UCI, as a non-profit organisation, reinvests any surpluses in the development of the sport of cycling."
The TTT is the only event at the Worlds in which trade teams compete. BMC Racing have won each of the last two editions.