Taking the road less travelled: Your May challenges are here
It's high time we tipped over into triple digits on our rides, and tried something new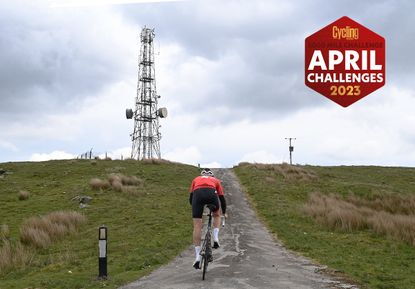 (Image credit: Andy Jones)
This May our British based CW5000ers have three bank holidays, which hopefully means three extra days of riding. Whether or not it's a whole day spent in the saddle or just a quick blast in between family gatherings, a bank holiday beats a day in the office every time.
With all this extra riding we're setting you all your first big ride challenge, whilst also encouraging a bit of exploration. We're hoping challenge number two is going to uncover some new roads or climbs that we haven't heard of before. Find something really special and we might end up writing a feature on it.
Hit a hundred
Challenge number one is to complete a century ride. Riding 100 miles is a right of passage for any cyclist. In the past century rides were a big deal, a kind of sportive before they were invented and there is still something extremely satisfying about seeing your GPS tick over into three figures. For this challenge we'll also accept 100km rides, which are just as satisfying, and a little less tiring.
Ride a road to nowhere
Cyclists mostly avoid dead end roads. Why bother? We'll only have to turn round and ride straight back down them.
Well there's a good reason to head past that T sign, as explained by writer Simon Warren in this article he wrote for us earlier this year. That dead end road might just be the best climb you've ever ridden. Or maybe it's 20 minutes of traffic free pedalling. You never know, between us we might find a climb we previously never knew of.
Thank you for reading 20 articles this month* Join now for unlimited access
Enjoy your first month for just £1 / $1 / €1
*Read 5 free articles per month without a subscription
Join now for unlimited access
Try first month for just £1 / $1 / €1