Twitter account charts Tommy Godwin's 1939 daily mileage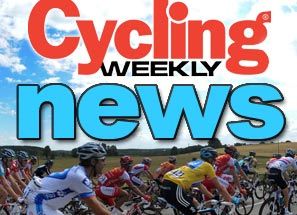 A Twitter account was set up in the spring to chart what the daily mileage would have been during Tommy Godwin's record-breaking year in 1939 when he cycled 75,065 miles in 12 months.
Godwin's amazing mileage total still stands to this day, and author Dave Barter set up the Cycling Year Record Twitter account to highlight just how many miles the Staffordshire man clocked up each day. Barter also gives an equivalent journey each day.
Today, on Monday November 28, Godwin rode 185.9 miles, the equivalent of riding from London to Leeds. This brought his annual total to 69,095.4 miles.
If the year-end figure of 75,065 miles is not enough of an achievement in itself, you have to bear in mind that Godwin did this on a steel bike with four gears and weighing in excess of 30lbs. In addition, Godwin was a strict vegetarian.
Having notched up 200 time trial wins during his lifetime in the saddle, Godwin died in 1975 at the age of 63 while cycling back from local landmark Tutbury Castle.
A plaque was unveiled at Fenton Manor Sports Centre, Stoke on Trent, in 2005 to commemorate Godwin's achievement.
External link
Thank you for reading 20 articles this month* Join now for unlimited access
Enjoy your first month for just £1 / $1 / €1
*Read 5 free articles per month without a subscription
Join now for unlimited access
Try first month for just £1 / $1 / €1