Wiggle could face unfair dismissal claims from laid-off staff, say experts
Sources say employees were made redundant without a consultation process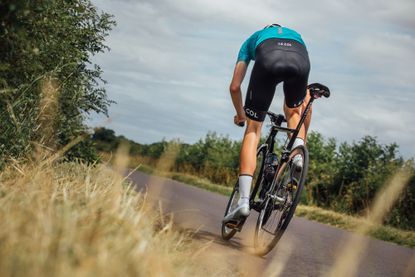 (Image credit: Future)
Staff made redundant by Wiggle Chain Reaction Cycles could be entitled to unfair dismissal compensation, employment experts have said.
On Wednesday, it was revealed that 105 people had been laid off by the cycling retailer, which entered administration last week. The redundancies were split across various parts of the business with 70 from Wiggle, 28 from Chain Reaction Cycles and 7 from UK distribution arm Hotlines.
Sources have confirmed to Cycling Weekly that the dismissals were announced suddenly in a group meeting with immediate effect. There was no consultation period, and the news came "at the drop of a hat," one source said.
According to Moira Brown, director of Expert HR Solutions, companies should follow a consultation timeline for any redundancies.
"Technically, they should have informed them and followed a consultation process," Brown explained. "If they failed to consult, they could very well find an employment tribunal will find for each employee that they've been unfairly dismissed."
According to government guidelines, a consultation period must start at least 30 days before any collective dismissals take effect. When more than 100 employees are dismissed the consultation must be 45 days or more.
"It's only when you finish consultation on those timelines that you can tell each individual in writing that their job has been made redundant, and their termination date is whatever date," Brown said.
The HR expert added that the fact a business is in administration does not prevent a tribunal case being taken out against them.
A spokesperson for workplace rules body ACAS added: "If an employer is insolvent, employees can apply for redundancy pay through the Insolvency Service."
"The law requires administrators to be fair for redundancy dismissals in insolvency situations. If employees believe they have been selected unfairly then we would encourage them to contact Acas for free impartial advice to discuss their concerns and options."
The WiggleCRC employees who were made redundant worked across different brands, departments and site locations. A number of them had been with the company for over a decade.
WiggleCRC's joint administrators, FRP Advisory, have said they would help former employees make claims to redundancy support services.
In a statement to Cycling Weekly they said: "In normal circumstances an employer proposing to make redundancies would embark on a period of consultation with its employees. But this is rarely possible in insolvency where the options available are limited, particularly in an unpredictable and challenging trading environment.
"Administrators must also consider their own duty to creditors and wider statutory obligations."
The administrators, who are currently seeking a buyer for WiggleCRC, have previously stressed that the business is trading "as normal".
If you've been affected by Wiggle entering administration in any way we'd like to hear your story, email: cycling@futurenet.com
Thank you for reading 20 articles this month* Join now for unlimited access
Enjoy your first month for just £1 / $1 / €1
*Read 5 free articles per month without a subscription
Join now for unlimited access
Try first month for just £1 / $1 / €1