Erdinger Alkoholfrei beer review
Can beer be refreshing after a ride?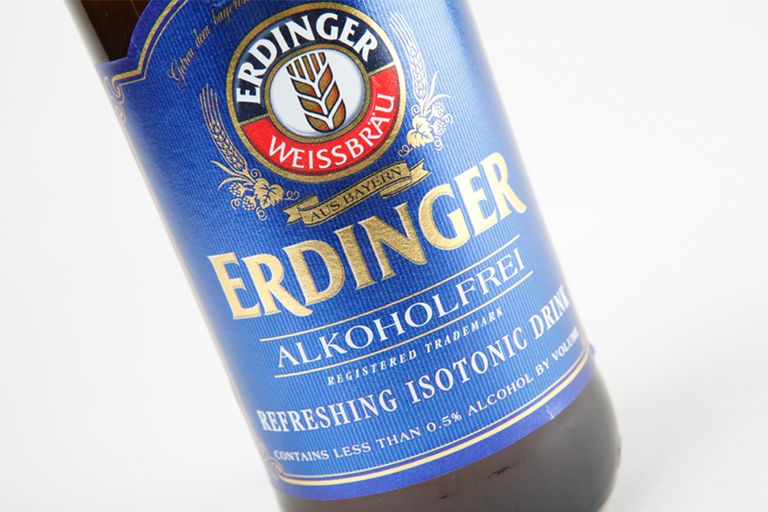 It won't be to everyone's taste, but on a warm afternoon after a long ride Erdinger Alkoholfrei beer would certainly an option rather than another glass of water
For
+

Feels refreshing

+

Makes a nice change to the usual post-ride drink
Against
-

Might be a bit gassy after a tough ride

-

Certainly won't appeal to everyone

-

You probably wouldn't want it after every ride
This post-ride drink option first came to my attention at the RideLondon sportive a couple of years ago when it was being given out by the gallon.
On a hot day, having done 100 miles quicker than I might normally, it went down very well. But then again so would normal beer at that point in a sunny park on a summer's day.
This drink is now available to buy in the UK. Erdinger says that its alcohol-free (0.5 per cent) beer is rich in vitamins, low in calories and claims it to be the "the perfect refreshing drink for the social athlete".
>>> How to make your own recovery and energy drinks
A drink that looks, tastes and smells like beer might be an odd choice when you've just got in the door after a century ride (although it's often welcome later that evening), but it went down surprisingly well.
Dos and don'ts after every ride
The drink is genuinely refreshing, but would need a bit more scientific research than a quickly downed bottle whilst still stood around in kit to check the brand's claims that "Erdinger Alkoholfrei contains vitamins and micronutrients that help the body replenish immediately after sport".
>>> More information: erdinger.de/beer/alkoholfrei
The beer was chased down with a High5 recovery drink to make double sure that I'd feel like riding the following day (which I did).
Jack Elton-Walters hails from the Isle of Wight, and would be quick to tell anyone that it's his favourite place to ride. He has covered a varied range of topics for Cycling Weekly, producing articles focusing on tech, professional racing as well as cycling culture. He moved on to work for Cyclist magazine in 2017.