Superfast Energy Gum review
A new sugar free, caffeinated chewing gum that claims to take affect up to six times quicker than a cup of coffee.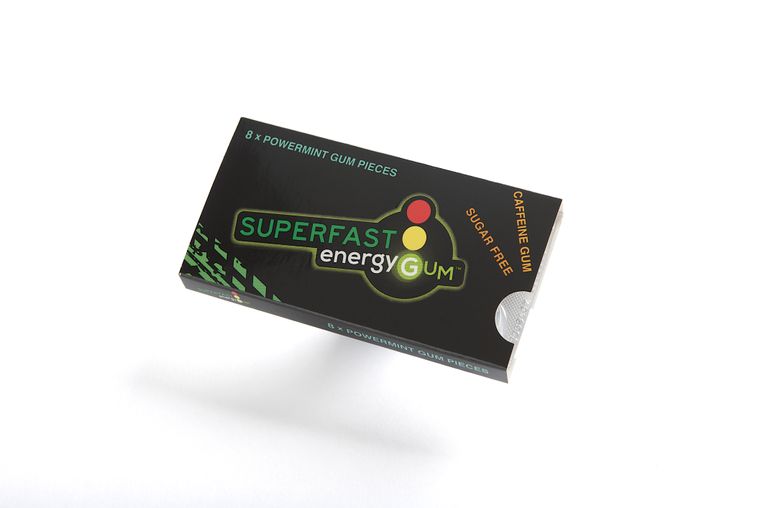 The product can provide a strong caffeine hit, but it does have an acquired taste and will not appeal to many. Cyclists might be concerned about potentially swallowing the gum by accident, if they were to hit a bump in road or pot hole. The amusing promotional video is worth a watch though.
For
+

A different source of caffeine
It's official: caffeine boosts your cycling performance. We recently reported on a number of studies that have demonstrated the performance gains through caffeine consumption. Most people are familiar with sources of caffeine such as coffee, caffeinated gels and pro-plus, but now there is a new product: Superfast Energy Gum.
The makers claim that this caffeinated gum will enable you to study smarter, compete harder, focus better, stay alert longer and party forever. On top of this ambitious statement Superfast say that absorption is up to six times faster than swallowing a tablet or drinking coffee.
The suggested dose is two pieces, which equates to 100mg of caffeine. To put this in context, The Department of Health reckons an ordinary mug of filter coffee has approximately 140mg of caffeine and gels typically contain 70-120mgs. We definitely noticed the hit and would say the effects were comparable to a caffeine gel.
However, we were very conscious of having a large piece of gum in our mouths whilst cycling along, a surprise bump in the road could create a choking hazard. The taste was acquired, some people may enjoy the taste of blue-tac, others, less so... To further advertise the benefits of this gum the makers have produced a handy promotional video.