Muc-Off Shower Scrub review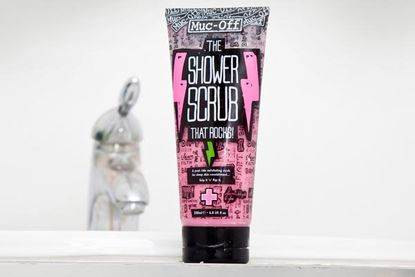 Definitely one for post-winter rides when you look (and feel) like you've been down a coal mine.
Reasons to buy
+

Fine for sensitive skin

+

Does the job for removing ingrained post-ride grime
While my first encounter found the scrub to be a little abrasive after a dry ride, used after damper rides, the multi-sized granules were perfect for removing road muck adhered to my skin.
Smelling of bubble gum, the gel doesn't whip you into a lather but still leaves you feeling clean and fresh. As a sensitive little soul, I was happy to find it didn't irritate or dry my skin.
Thank you for reading 5 articles this month* Join now for unlimited access
Enjoy your first month for just £1 / $1 / €1
*Read 5 free articles per month without a subscription
Join now for unlimited access
Try first month for just £1 / $1 / €1