Knog Blinder Road3 front light review
The third iteration of the Knog Blinder Road looks great and is a very cool light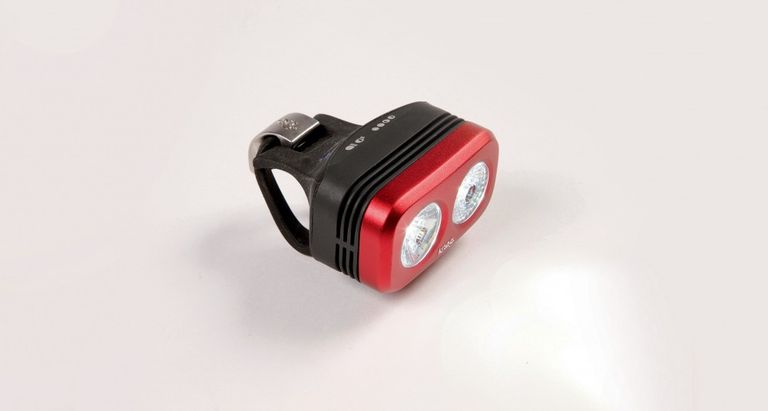 (Image credit: Andrew Sydenham)
A cool looking, bright and waterproof light. Easy to use, fairly trouble free.
Reasons to buy
+

Simple operation

+

Beams can operate independently
Reasons to avoid
-

Battery life could be better on the highest setting
Trust the Aussies to come up with something as cool as this. The latest Knog Blinder front light caps its third iteration, and it looks absolutely great. This time, the light can push out a maximum of 300 lumens between its two Cree XB-D LEDs.
At full power you'll have an hour to get home, and while the amount of light provided isn't enough to see a huge distance on dark country lanes, it is certainly enough to cruise along carefully at a gentlemanly speed.
The operation of the light is simple enough, although it takes some fumbling between the two buttons to get the exact mode desired. It's possible to operate each beam independently, having one flash while the other remains solid. You can have either lit individually if you'd prefer, or have them pulsating pleasantly.
On the lowest setting, you'll receive a very decent 10 hours of illumination before things go dark. As we expect these days, the Knog light is 100 per cent waterproof, and USB rechargeable, and being built from aluminium and very robust plastics the unit is more solid than most. We've yet to experience any problems several months on.
Contact: www.todayscyclist.co.uk