GripGrab Easy On Toe Covers review
Overshoes too much? Uncovered shoes not enough? The GripGrab Easy On Toe Covers may provide the solution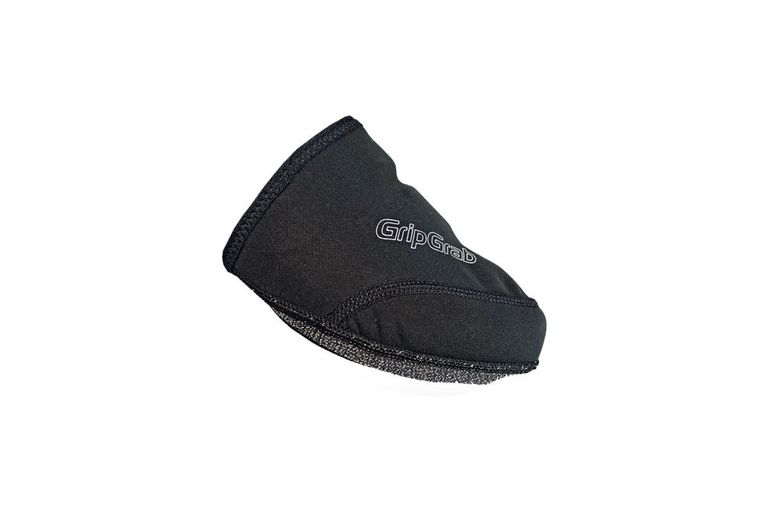 GripGrap Easy On Toe Covers are a worthwhile addition to your off-season clothing armoury, but they won't replace a pair of full overshoes.
For
+

Easy to get on and off

+

Fit in a jersey pocket

+
Against
-

Only useful in limited conditions
Choosing exactly how to shield your feet from the elements in winter is not always a black-and-white decision. Most of the time, admittedly, wearing your usual road shoes with no protection is a recipe for numb toes on anything but the shortest jaunts. But on the other hand, on spring, autumn and mild winter days, a full overshoe can be overkill. Especially considering how much of a faff it can be to pull some of them on.
Enter the GripGrab Easy On Toe Covers. A bit like Baby Bear's porridge in the story of Goldilocks, it offers a 'just right' solution between a pair of unsuitable ones.
Windproof, and water-resistant up to a point, they do away with most of the challenges of donning full overshoes, pulling quickly and simply over the forward half of your shoe. The underside loops behind the cleat/pedal connection too, so once they're in place, they ain't going anywhere.
With much of the ventilation on road shoes sitting above the forefoot and toes, these toe covers have the potential to make a significant difference to foot comfort. While we didn't fancy trying these on a 50 mile ride in sub-5°C weather, they did do a perfectly adequate job of keeping our toes from freezing over on shorter rides, and we loved the convenience of just being able to whip them off in seconds and stash them in a back pocket.
Head over to Wiggle for more info.