Caratti Sport bib shorts review
The Caratti Sport bib shorts offer great fit and comfort at a seriously competitive price.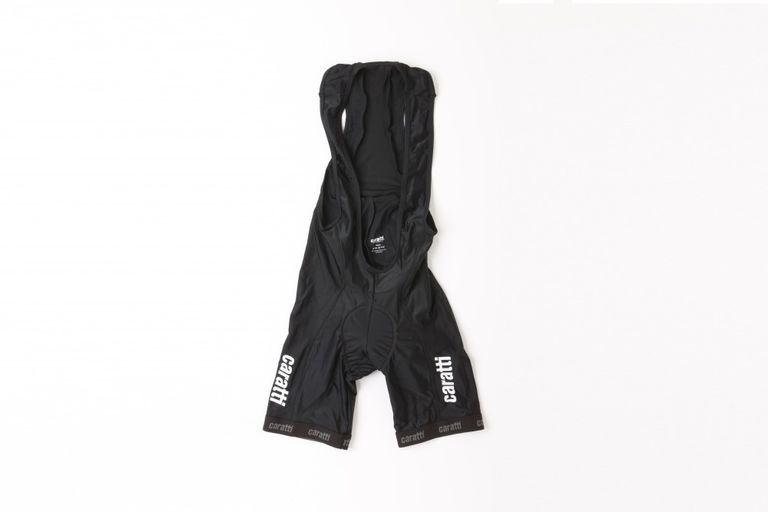 The Caratti Sport bibshorts offer superb quality and style with an astonishing 40 quid price-tag. These shorts proved comfortable on all manner of rides, long and short, relaxed and aggressive.
For
+

Great value

+

Very comfortable

+
Call us short snobs, but we'd usually think twice about buying a pair of bibshorts for 40 quid. But that was before the arrival of the superb new Caratti Sport bibshorts, which offer the performance and comfort of shorts many times their price.
At the heart of the Caratti Sport bibshorts is the seriously comfortable chamois. Caratti says that the chamois is "ergonomically shaped with a high density and elasticated foam" – and we were delighted that the chamois lived up to these impressive words. It may not be the most cushiony chamois in the world, but we found the fit to be superb, meaning that it was comfortable in all positions, even on long winter rides – not something you can often say for such low-priced shorts.
The fit of the shorts as a whole is as good as the chamois. Maybe our tester was just the right shape for these particular shorts, but there were no areas of slightly loose or overly restrictive material, with the fabric sitting tight against the skin. For a 40 quid pair of shorts this excellent cut is a very pleasant surprise.
In fact the only details preventing the Caratti Sport bibshorts hitting the perfect ten are the silicon grippers around the hem, which have been styled with the Caratti logo, but don't always manage to keep the bottom of the shorts from sliding up ever so slightly.
For more details visit the Caratti website.