Rene Herse Barlow Pass tires reviewed: a true All-Road tire with unparalleled ride feel
'Supple' may be an entirely overused word to describe a bike tire, but these tires truly are supple AF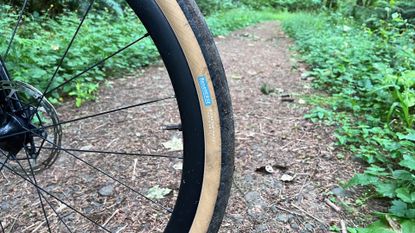 (Image credit: Anne-Marije Rook)
The Barlow Pass is an excellent All Road tire that features a fast-rolling, nearly slick tread that belies its grippiness. While spendy, the ride feel and comfort is unlike any other tire on the market.
Reasons to buy
+

Fast-rolling

+

Surprising capable on various terrain

+

Unparalleled ride feel

+

Tubeless compatible

+

Not directional

+
Reasons to avoid
-

Expensive

-

Skip the extralight casing, go for the standard or endurance casing to avoid punctures

-
You can trust Cycling Weekly. Our team of experts put in hard miles testing cycling tech and will always share honest, unbiased advice to help you choose. Find out more about how we test.
Get The Leadout Newsletter
The latest race content, interviews, features, reviews and expert buying guides, direct to your inbox!
Thank you for signing up to The Pick. You will receive a verification email shortly.
There was a problem. Please refresh the page and try again.
I should preface this review by sharing that my first experience with René Herse tires (formerly branded as Compass Cycles) wasn't a good one. I was attending a bike launch where most of the bikes received some fresh René Herse rubber the night before the journalists' arrival. And while the tires' grippiness and rolling speed initially impressed, seating issues and the vast number of punctures quickly soured the experience.
It's hard to tell whether the extra light casing or a rushed setup was the culprit, but internet forum chatter and word-of-mouth reviews would have one believe that my experience wasn't all that rare. Yet the same time, René Herse tires have an almost cult-like following with randonneurs and adventure cyclists everywhere — they're even the tire of choice of gravel cyclist Ted King and the queen of ultra-distance riding, Lael Wilcox. So I was keen to give these tires another go. And I am glad I did.
The René Herse brand, a brief history
René Herse Cycles is a component brand with a rich history dating back to 1930s France. Frenchman René Louis Théodore Herse was a bike racer and craftsman who introduced a series of lightweight aluminum bicycle components in 1938. He started making complete bikes two years later to great success. His bikes were ridden to many race victories, especially in endurance events like the Paris-Brest-Paris, and are highly sought after by collectors to this day.
After Herse's death in 1976, his daughter Lily Herse —herself a successful bike racer— continued the René Herse company before entrusting Jan Heine, a Seattle-based cycling journalist and founder of Compass Cycles, with the René Herse trademark and assets.
In 2019, Compass Bicycles officially changed Its company name to René Herse to fully 'safeguard the trademark and legacy'.
René Herse Tires
Jan Heine has long been at the forefront of the wider, high-performance tire trend. He claims he even coined the term "AllRoad bike" back in 2007 after having ridden these wide-tired endurance bikes for a decade as a randonneur.
"We started making tires because we wanted to ride high-performance tires on the gravel roads of the Cascade Mountains. We came from a decade of racing on hand-made tubulars on the road and in cyclocross, and we wanted the same feel and performance in wide clinchers for our adventures," Heine explains.
"Back then, wide tires existed, but they were heavy touring tires. When you come from 240 g tubulars, it's hard to fall in love with 600+ g tires! It wasn't just the weight; the thick casings and heavy rubber coatings made these tires sluggish and slow. So we decided to make our own tires."
Nowadays, René Herse offers a variety of tire models for 26", 650b, and 700c wheel diameters with widths ranging from 26mm to a beefy 55 mm. To keep things simple, René Herse offers just two tread patterns —slicks or knobby—, which Heine claims, cover "99% of the conditions you'll encounter on your rides."
Most tires are tubeless compatible and are offered in Extralight, Standard or Endurance casing options. All tires are made in Japan with the "finest, most supple threads, with a minimum of rubber, to create the most supple tires you'll find anywhere."
The René Herse Barlow Pass Tires
Clincher, folding bead
Tubeless-compatible
Maximum pressure with tubes: 75 psi (5.2 bar)
Maximum recommended pressure – tubeless: 60 psi (4 bar)
Actual width on 20 mm rim (internal): approx. 38 mm
Actual width on 23 mm rim (internal): approx. 39 mm
Recommended rim: 17 - 29 mm (inner width; hookless: +1 mm)
Weight: 385 g
Price: $74 per tire
Most days, I ride from my North Portland home, up and over Forest Park, along the Skyline ridge, and onto the farm roads beyond it. Most rides involve some mixed surfaces ranging from asphalt to singletrack, and none of it is very smooth. For this, the all-road tread pattern made the most sense. It features a nearly slick tread with a very herringbone pattern and ribs for added grip.
I opted for the middle road width of 38mm. In the René Herse tire lineup, each tire width and tread pattern combination carries its own name. So the Barlow Pass tire comes only in 38mm width with the all-road tread. You can, however, choose your casing —Extra Light, Standard or Endurance— as well as a tan or black sidewall.
I went with the timeless tan wall look and the Standard casing, which is billed as the more affordable option —which is a relative term because this rubber is costly!— while being "comfortable and fast, yet also strong to withstand considerable abuse." Considerable abuse is exactly what I, a notorious under biker, tend to put my bikes through.
The setup and ride
The setup was easy enough. While René Herse recommends using Panaracer's SmartSeal natural latex-based sealant, I used whatever I had on hand along with my air compressor and experienced no noticeable seating issues. On my Roval Terra CLX wheelset, with 25mm internal width, the Barlow Pass tires balloon up to nearly 40mm.
Now, I was late to the wide tire trend. I was a road racer, and old habits die hard and all that. But I also just couldn't stand the sluggish feel of early gravel tires. Tire technology, both in terms of tubeless compatibility and rolling speed, really has come a very long way in the past 5-8 years, and nowadays, I test more good tires than bad ones. I now know that wider doesn't necessarily mean slower, and comfortable trumps all — assuming there's decent puncture protection, that is.
In the past few months, I've abused, I mean ridden, the Barlow Pass tires over some 600 miles or so, and I can honestly say that René Herse tires live up to the hype.
Sure, large-volume tires at low pressure will always add some cush to your ride, but the smoothness and road feel of the Barlow Pass tires are unlike anything I've ridden before. They roll every bit as fast as the comparable Panaracer GravelKing sicks or Schwalve G-One Speeds, but add significant comfort.
Yes, comfort is highly subjective, but the suppleness or pliancy of the tire is actually tangible. The tire absorbs the road's vibration while helping you stay planted, giving you more grip around the corners and traction on loose terrain. I've been pushing the limits of this nearly slick tread since I received these tires, and I've been pleasantly surprised with the amount of traction they provide on gravel and the occasional singletrack short-cut. It's not until you get above a 12% grade with a top layer of fine gravel that the tire loses its bite. And on asphalt surfaces, the ride is buttery in the best sense of the word. They're simply a joy to ride. These tires are excellent for those who ride on rough urban streets, chipsealed farm roads, light gravel or any combination thereof.
Unlike my first René Herse tire experience, I've suffered only one puncture thus far —on the sidewall— which the sealant took care of quickly enough. I've yet to try the Extralight casing, and I'm not sure if I'd risk getting punctures for the 35g weight savings. With that said, Lauren de Crescenzo won SBT GRVL and (the unofficial) Gravel Worlds on the same set of 700C x 44 mm René Herse Snoqualmie Pass tires with Extralight casing.
Thus far, my experience with the Barlow Pass tires has been nothing but pleasant, and I sure hope to get many more miles out of them because if I were to fault these tires for anything, it's that they are a premium product with a premium price tag. The 'affordable' standard casing option will set you back $74 per tire, while the Extralight version goes up to $90 a pop. That's even more expensive than a premium Schwalbe tire!
Thank you for reading 20 articles this month* Join now for unlimited access
Enjoy your first month for just £1 / $1 / €1
*Read 5 free articles per month without a subscription
Join now for unlimited access
Try first month for just £1 / $1 / €1
Get The Leadout Newsletter
The latest race content, interviews, features, reviews and expert buying guides, direct to your inbox!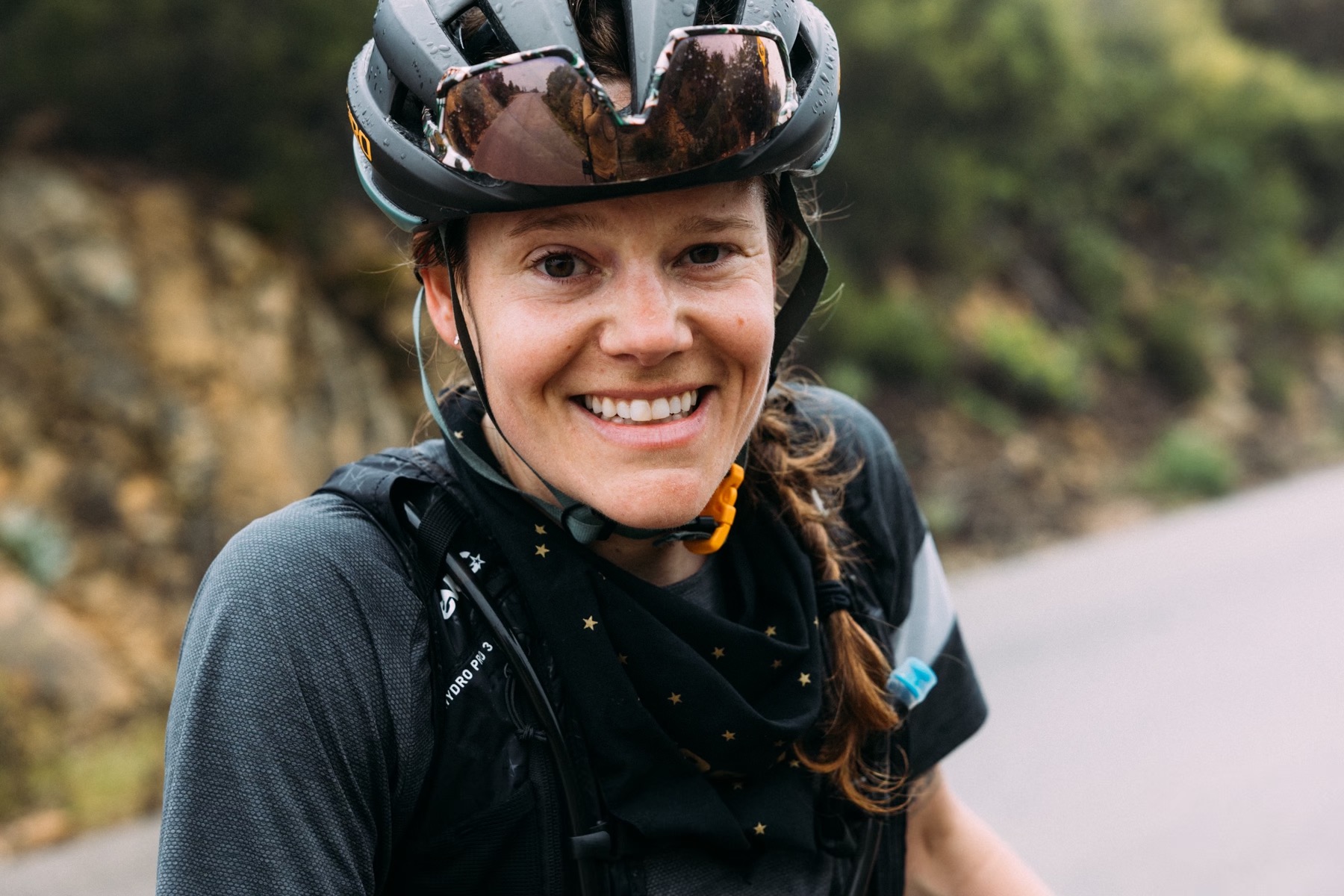 Cycling Weekly's North American Editor, Anne-Marije Rook is old school. She holds a degree in journalism and started out as a newspaper reporter — in print! She can even be seen bringing a pen and notepad to the press conference.
Originally from The Netherlands, she grew up a bike commuter and didn't find bike racing until her early twenties when living in Seattle, Washington. Strengthened by the many miles spent darting around Seattle's hilly streets on a steel single speed, Rook's progression in the sport was a quick one. As she competed at the elite level, her journalism career followed, and soon she became a full-time cycling journalist. She's now been a cycling journalist for 11 years.