Reynolds 58 Aero and 72 Aero clinchers review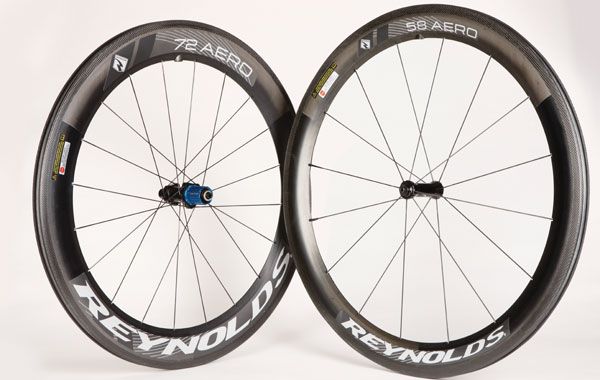 The weight, 1,147g for the front and 1,530g for the rear when fully dressed with Challenge Forte 23c clinchers, standard inner tubes, skewers and an Ultegra 10spd cassette, isn't too shabby. They're an awesome set of wheels, but the price means they're out of realistic reach for most of us.
Working with the remit of testing a fast pair of wheels, we ditched the standard matching front and rear wheelset, opting instead for a deep-section front and even deeper rear.
With the shallower 58 Aero at the front and the deeper 72 Aero at the back, the stability was impressive.
The 58mm front, though shallower, was still pretty meaty. I expected to experience wind-snatching, but noticed little. The rear 72mm did its job of acting like a sail and had noticeable lateral and vertical stiffness, yet also felt responsive and planted. Above all, they're fast.
The 26.2 DET (Dispersive Effect Termination) rim shape combined with the custom-built DT Swiss straight-pull hubs pick up quickly and maintain speed.