VO2 V Race 50 wheels review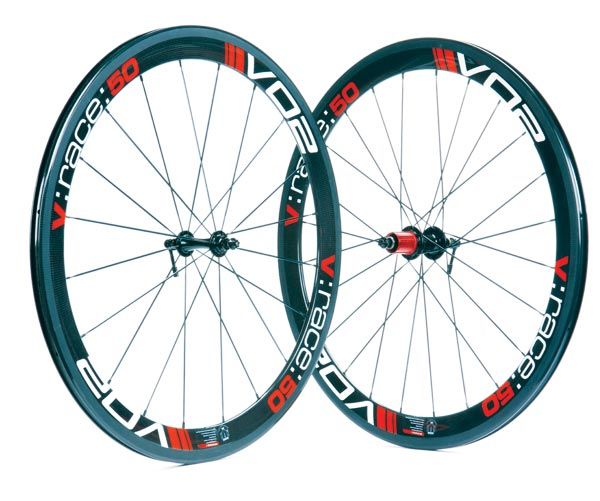 Cycling Weekly Verdict
Personally, we would lose the titanium QRs; we found them uncomfortable to operate and they made the wheels feel wallowy. That said, we still think for your average UK-based racer/rider that it's a good set of fairly priced wheels, and will serve you well in the quest for speed for a few seasons. Contact: www.vo2cycling.co.uk
Reasons to buy
+

Decent price

+

Good braking surface

+

Feel fast
Reasons to avoid
-

Quick release skewers

-

Check brake surface/caliper compatibility
Buying a set of carbon clinchers these days is a tough job. Just when you think you've decided on the manufacturer, rim depth and hub combo, along comes another brand to get you scratching your head again. This time in the form of VO2 V Race 50.
The full-carbon wheels, with standard road tyres and tubes at 100psi and a 58kg rider, certainly did feel pretty zippy, getting up to speed swiftly and holding it nicely. However, our second 80kg test pilot did suffer from the rim flexing when putting down power, enough to rub the rear brake caliper.
Unlike some carbon rims, they were good stoppers, despite the braking strip being too low on the rim for our Dura-Ace 7800 calipers to reach, even in the lowest possible position. So, unless this affects the integrity of the rims over time, it shouldn't be an issue.