Vatternrundan: Sweden's epic lake ride
30,000 riders take on the Vatternrudan, which is a 300km circuit of the vast lake in southern Sweden.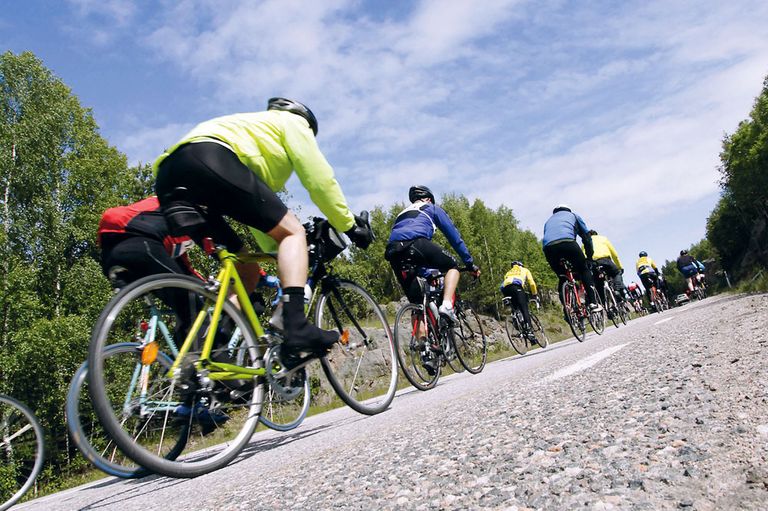 (Image credit: Vatternrundan)
The Vätternrundan — a 300km circuit of a vast lake in southern Sweden that has been run since 1966 — ought to be on every cyclist's bucket list. Held over two weekends near the summer solstice in June, 30,000 riders took part in the event in 2013 around the shoreline of Lake Vättern.
Taking into account the number of participants and the number of kilometres cycled between them — nearly eight million — this event has every right to call itself the world's largest recreational bike ride.
The 2014 edition sold out in 12 minutes, but a few cycling holiday specialists still have places available as part of packages. Marsh-Mallows, a Majorca-based British operator, is running a trip to the Vätternrundan for the first time this year. And as owner and founder Dan Marsh explained, he already has more experience of Sweden than most.
"Emelie, my wife, is Swedish and was brought up in Stockholm. When I met her friends, they all talked about the 'Swedish Classic' [four races in four disciplines] that involves cross-country skiing: Vasaloppet, 90km; cycling: Vätternrundan, 300km; swimming: Vansbrosimningen, 3km; running: Lidingöloppet, 30km.
The trick is to do all four in one year. I used to think they were bonkers but once our kids are older, I'll be doing it."
Marsh himself rode the Vätternrundan two years ago: "It felt quite daunting, even with Swedish connections — flights, transfers, accommodation, the language, the format, when to arrive and when to leave," he said.
Marsh-Mallows's package takes care of all that, meaning all participants need to do is book flights to Stockholm.
"This is not like the Etape, an Alpine challenge or one of the 100-mile UK sportives where you lose your mates within the first hour or so," said Marsh. "You have to ride in a group, share the load and work together. By coming with us, you will all start together — whether that is with friends from home or people you have just met… and you will definitely make some new friends."
The Marsh-Mallows itinerary includes three nights — Thursday June 12 to Sunday June 15 — in a four star hotel on Lake Vättern, 15km away from the start in Motala, all transfers and meals in local restaurants.
Prices start at 1,560 euros. www.marsh-mallows.com