How to service Shimano hubs (video)
Cycling Weekly's resident mechanic shows you how to keep your Shimano wheels running as if they were new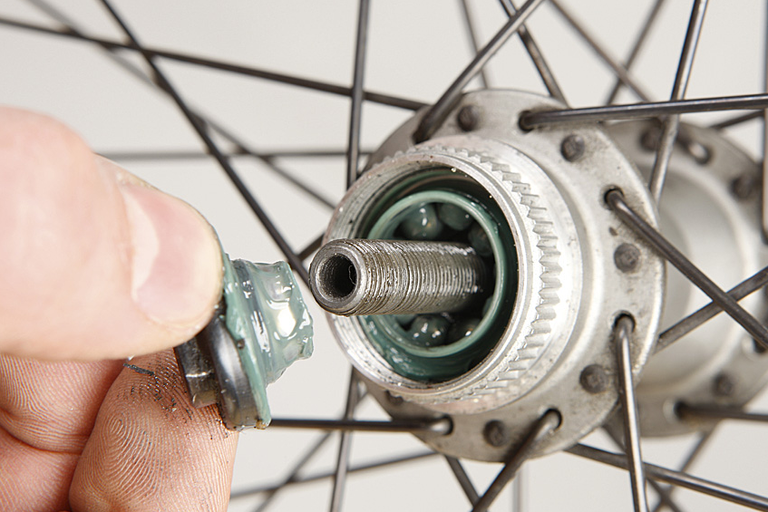 The hubs on Shimano wheels are a bit different from the wheels of most other manufacturers, in that they use cup-and-cone bearings rather than cartridge bearings. This system might be more susceptible to wear over time, especially when used on wet and filthy roads, but the good news is that it is much easier to service at home, as long as you've got the right tools.
>>> How to adjust the bearings in Fulcrum wheels (video)
The tools that you'll need are: cone spanners (that are the right size for your hub), a ring spanner (if you've got older hubs) or a 5mm Allen key (if you've got newer hubs), zip, waterproof grease, and a few clean rags.
Use the cone spanner and ring spanner or Allen key to remove the cone from the axle, then in turn remove the axle from the hub shell. Pick the bearings out from both sides using a zip tie (not a screwdriver!), then give everything a good clean.
>>> Buy now: Shimano wheels at Ribble Cycles from £65.95
To reassemble, put plenty of grease inside the hubs and put the bearings back into place, making sure they're all in the right location. Refit the axle from the drive side being careful not to disturb any bearings, then spin the non-driveside cone into place. Finally pre-load the hub by tightening the cone until you can just feel it touching the bearing, then replace the lock nut. Check for play, and if nothing's moving, then you're all done.