Watch: Everesting challenge, part one - the preparation
Matt Barbet begins his preparation for the Everesting challenge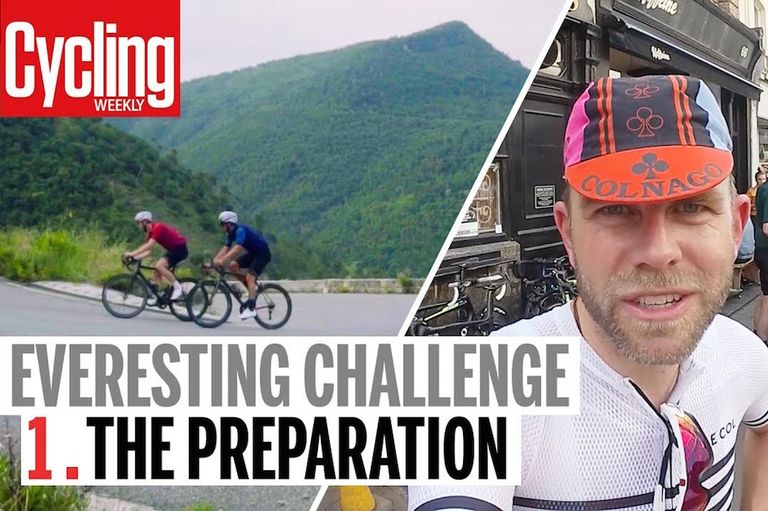 Cycling Weekly and Garmin have sent Matt Barbet on an Everesting challenge, where he'll have to climb the height of Mount Everest in one single, brutal ride, using the same ascent.
That means multiple rides up the same climb to achieve Everest's mammoth 8,848m of elevation; a tough challenge that will require ideal preparation as well as mental strength and fortitude to achieve.
In the first video of the three part series, Matt gets started with the preparation for the challenge, and receives advice from his friend and ex-pro rider Yanto Barker about what to expect while he's out there doing it. Yanto has completed and Everesting challenge himself, so knows exactly how tough it'll be for Matt.
There aren't a huge amount of hills for training in London where Matt lives, so he'll have to go slightly further afield to find something that will give him that vital training ahead of the big day.
Watch the first video in the series here and stay tuned to find out how Matt gets on with his Everesting challenge attempt.