CW5000 2020 Finishers club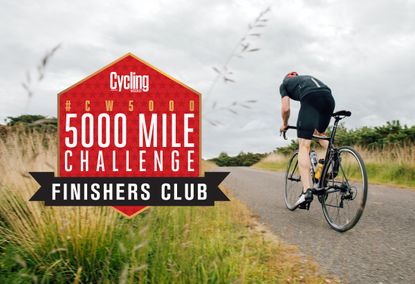 Get The Leadout Newsletter
The latest race content, interviews, features, reviews and expert buying guides, direct to your inbox!
Thank you for signing up to The Pick. You will receive a verification email shortly.
There was a problem. Please refresh the page and try again.
If you've signed up to the CW5000 and completed the distance be sure to let us know. You can email us at cycling@futurenet.com or post on the CW5000 Facebook page. Be sure to let us know where and when you hit the target and any other stats about your riding this year. For those who aren't close to the target, don't worry, there's still a long way to go this year.
More and more CW5000 riders are now reaching the target mileage so here is our hall of fame. If you've signed up to the challenge and completed the mileage, send a screen grab of your Strava profile page (or whatever mile logging tool you use) and we'll add you to the list. Email cycling@futurenet.com. If you're on the list, now is your chance to download your certificate or pre-order one of the 2020 CW5000 medals. Order now and it will be sent out as soon as they arrive with us in December.
Ross Duncan
Early in April Ross Duncan became the first rider to reach 5,000 miles in 2020. Based in Dunfermline, just north of Edinburgh, he has taken part in multiple fund raising events that have seen him clock up huge mileage. "One week I did 750miles riding from Edinburgh to Harrogate then London to Edinburgh as part of a charity ride called Wounded Lions 500."
Duncan raised around £10,000 for good causes in 2019, and when we spoke to him last week he was at it again, 151 miles in to a 240 mile ride on Zwift. This time for the Around The World in One Day challenge, raising money for charities and foundations that work with the NHS.
"When I started riding I thought I was going to do crits, road races and time trials, but I was no where near fast enough. I thought, what could I do? I needed to challenge myself. I did the Revolve 24hr race at Brands Hatch and came fourth in my first year. I'd never done anything like it before. Last year I won with 450 miles."
Elaine Scott
Elaine Scott became the third person to hit the 5,000 mile target during a ride on May 10. The Hawick CC member has been racking up the miles in the Scottish Borders all year and taking part in the club's informal lockdown time trials where riders cover a predetermined route and upload their ride. "It's my first experience of taking part in time trials and I'm totally loving it especially as they have been hilly routes.
"I started cycling about two years ago after watching a time trial in which women my age were taking part and felt inspired.
"I suffered from anorexia in my 20s and 30s along with depression, anxiety and suicidal thoughts. Cycling has given me the strength and confidence to finally over come this and I've never been so happy healthy and fit. And I love the camaraderie and banter that comes with being a member of a club."
Simon Hickman
Commuter extraordinaire, Simon ticked through the 5000 mile barrier on April 11. We featured him in the magazine in early March after spotting some huge rides in the Strava club between his home in Kent and his work in London. His aim is to hit 20,000 miles by the end of the year.
Corinne Black
Riding the distance of the Tour de France over 21 consecutive days during lockdown helped Corinne reach the 5,000 mile total on May 13.
Giles Cudmore
Giles ticked over 5,000 miles on June 21 after completing 216 rides gaining over 53,000m in the process. His longest ride was 73 miles, his shortest 1.86 miles. To collect some cat litter, apparently. As he said – they all count!
Alastair Flood
Alastair from Twickenham rode through the 5,000 mile barrier in June. Averaging 262 miles a week he's now approaching 400hrs on his bike this year.
Ali Mclean
A 70 mile ride on June 19 brought Ali up to the target. Getting the miles in clearly boosted his appetite as he put 2kg on during the challenge!
Andy Singleton
Andy hit the target on June 20 with a big ride out to the Peak District with his mates.
Stephen Thompson
Stephen reached 5,000 miles on June 19 having only completed short rides for the previous three months of lockdown. Stephen's Veloviewer infographic showed he'd don't 299hrs of riding and been active on 141 days. His biggest ride was 79 miles.
Peter Harrison
Now aiming for 10,000 miles in 2020 Peter easily hit the target and his longest ride was only 49 miles, proving you don't have to do massive rides to complete the challenge, but just ride regularly.
John Lunt
John hit the target on June 19. While clocking up the miles he climbed Everest 6.2 times, according to his Veloviewer infographic.
Fergus Black
Another rider to complete the mileage on June 19, Fergus is one of our most northerly riders, based near Dundee. He averages 264 miles every week.
Paul Willcox
Ex-pat Paul racked up his five thousandth mile on Amarat mountain, in Muscat. A climb made famous by the Tour of Oman.
Marko Baloh
Stephen Milner
Lincoln Allen
Dave Baxter (May 24)
Richard Reynolds
Ian Ransom (June 19)
Gavin Stewart
Barrie Morris (April 23)
Richard Aspinall
Tom Portsmouth (May 31) Rayner Foundation rider
Alan Steele (June 12)
John Walkden
Luke Holmes (June 27)
Paul Watkins
William Taylor (June 29)
Justin Howe
Stephen Copeland
Stuart Almedia (June 21)
David Swait (June 30)
Richard Ellis (June 28)
Ryan McGlen (June 29)
Andy Bell (June 29)
Adrian Lauchlan (June 27)
Gary Barnes (May 9)
Jonathan Douglass
John Richardson
Richard Maplethorpe (June 30)
Russell Carson (June 25)
Matthew Grant (June)
Mike Edge (July 2)
Colin Harris (July 8)
Nick Mannerings (July 10)
Andras Vigh (July 11)
Mark Fairhead (July 16)
Stephen Moore (July 16)
Mark Skinner
James Powell (August 8)
Paul Shoesmith (July 14)
Rob Hales
Roger Howells
Chris White
Ken Howarth
Tim Steel
Mark Chappell (Aug 6)
Philip Drew
Martin Power
Andy Drake
Nick Mannerings
Gareth Olley (July 25)
Peter Robinson
Graham Hughes
Filomena Gomes (Aug 1)
Ned Newlin
Pedro Nogo
Claire Geary (Aug 12)
Tom Niersbach
Jim Purvis
Ian Smith
Venessa Croft
David DesRoches
Robert Welham
Alex Jalland
Adam Garner
John Jackson
Peter Hearnden
Emma Whitehouse
Philip Taylor (Aug 11)
Stu Tomlinson
Jonathan Newbould
Paul Duncan
Ray Racher
Charlie Pilkington
Iain Clark
Michelle Arthurs-Brennan
Mac Macdonald
Peter Farnley
Ian Marshall
Keith Scott
Chris Baird
Kt Hamer
Paul Weston
Phil Canale
Greg Hibbert
Mike Edwards
Roy Henderson (Aug 19)
Paul Curtis
Ian Long
Steve Brown
Stacey Larkin
Richard Windsor
Gethin Howells (Aug 12)
Dave Cox
Christopher Walsh
Danny Mitchell
Phil Canale
Joe Endersby
Cindy Mok
John Binczyk
Anthony Snyman
Robert Wells
Stephen Potter
Andy Medhurst
Gareth Bufton
Phil Brookes
Jason Taylor
Marc Akuczonek
Mark Taylor (Aug 16)
Darryl Urquhart-Dixon
Graham Moss
Keith Chant
Gary Dowthwaite
Ian Fraser
Jonathan Stein (Aug 30)
Marcus Mcquillan
Paul Todd
Matt Dowse
Robert Walker
Gerry Burnham
Philip Allen (Aug 20)
Andrew Bruans
Alan Silver (August 3)
John Peaston
Steven Jones (September 03)
Eddy Loftus
Lew Lawton
Ali Bartlam
Nick Webber (August 19)
Lisa Dawes
Tony Jones
Tom Kinealy
Jenny Goddard
Chris North
Andy Taylor
Juan Mangas-Sanchez
Keith Houghton
Martin King (September 04)
Paul Carter (September 04)
Steve Gabriel
Joey Acuff
Srđan Brković
Ronnie Cowen
Anthony Rix
Anthony Jones
Barry Allchin
Nick Q Simmons
Kevin Twist
Neil Thomas
Polly Weasel
Sasha Sivoronova
Luke Gyde (September 08)
Quentin Summerfield (September 13)
Wendy Lawson
George Williams
Steve Wagner
Bill Pearce
Andy Knapton (August 27)
Mark Thornton
Anne Wilson
David Fuller (28 August)
Bill Alexander
Tom Macfarlane
John geddes (September 14)
Peter Sweeney (September 12)
Stefan Klincewicz (September 14)
Mark Pritchard
Rob Davidson
Mike Judge
Lee Dunworth (September 13)
Mike Buckhurst
Chris Bean
Tracy Ligema
Elizabeth Barr
Emilio Romano-Diaz
Jan Darnell (September 16)
Mark Nowak
Kevin Smith (September 21)
Andy Parkes (September 20)
Simon Burton
Martin Carr
Alex Graham (September 22)
Gordon McKinlay (September 17)
James Glendinning
Paul Merckx (September 27)
James Luscombe
Howard Smith (September 28)
Gary Williams
Dean Rollings (September 21)
Ricky Yuen (September 29)
Chris Henderson
Nick O'Connell
Timothy Rand
Stephen Rowe (September 30)
Marcin Figlus (September 13)
Paul Todd
Geoff Carter
Gary Boothroyd
Paul McCormack
Alistair Johnston
Ian Miller (September 28)
Helen Collard
Simon Trace
Gavin Vest
Chris Goddard
Phil Hatton
Peter Sanderson
Brian Foster (September 30)
Ian Nelson
Debbie Henderson
John Coates
Philip Parsley
Peter Aldred
Katherine Stalham
Jan & Malcolm Craven
Steven E. Hornstein (September 16)
Lesley McCondach
Paul Snow
Matthew Blaxall
Scott Hayworth
Stephen Catling
Steve Cockram
Marty Kent
Stephen Clayton (October 10)
Simon Watson (October 11)
Tony Curtis
David Howarth (October 11)
Stephe Fletcher
Fred Klehm
Peter Salkus (August 23)
David Orledge (October 13)
David Phillips
Lindsay Colman-Weller
Ken Atkinson
Phil Hatton
Steve Gabriel
Mark Read
Stuart Hambling
Michel Bracké
John Griffiths
David Saleem
John Wych
Paul Wightman
James Coombs
Roger Carter
Jon de Beaux
Ian McKay
Daniel Hall
Steve Unwin
Damien Rochford (October 17)
David Roe
Andy Davis
Scott Duncan
Andy Cruttenden
Andrew Dolby
Simon Warren
Lee manners (Cazn't beat a good ride)
Gary Hamilton (Cazn't beat a good ride)
Jon Cryer (Cazn't beat a good ride)
Mel Rand (August 30)
Chris Child (October 8)
Andy Morris (October 18)
David Fenn (October 20)
Mark Newbould
Mel Scrivin (October 15)
John Haile
Christopher Wilding
Bill White
Massimo Moretti
Ryan Bowden
Lee Stampton
Mary Boothroyd
Paul Taylor
Jeff Swinney
Rich Noyes
Dipesh Khimasia
Jane Hellier
David Shore
Ben Short
Michael Deamon
Sam Cumberlidge
John Hall
Mike Bibby (October 17)
Jon Weavell
Keith Irlam
Josh Hughes (October 25)
Richard Corbett
Simon Wallace (October 30)
Raymond Nicholls (October 27)
Mark Fairhead (July 16)
Caz Reynolds
David Gibson (October 10)
Jane Hellier
John Musson
Asim Jalali
Callum Metcalf
Wilmas Phillips
Ole Strøm Pedersen
Steve Dickinson (November 01)
Stephen Bell (October 30)
James McCartney (August 30)
Kevin Bannister
Dave Padwick
John Wells
Les Thomas
Phil Avery (October 25)
Gary Williams (November 11)
Peter Mann (November 11)
Darren Whiddett (November 10)
Snowdon Brierley
Alex Wagner (November 11)
Berry Pujik
Miles Fisher
Martin Chaney
Peter Joyce
Ian Whitehouse
Jamie Brown
Peter Lee
Henry Taylor (November 7)
Paul Weyer
Alan Millband
Christian Hader
Rich Drinkwater (November 03)
Benno Houtmeyers
Graham Weldon (October 23)
Kev Palmer
Steve Lane (November 01)
Mick Sparrow
Martin Belfield-Smith (November 06)
Robin Sleight
Clive Bourne
Peter Mann
Simon Thomson
Andrew Luck
Tobin James
Robert Moody
Andy Bathe
Jonathan Maycock
Rob Phillips
Caroline Mackay
Nora Holford
Tony Mallozzi
Paul Stobbs
Phillip Downham (October 26)
Eamonn Donnelly VC Glendale Belfast
Giles Borton
David Oakes
Phil Stringfellow
Karen Renner
Kelvin Cowell (July 31)
Allan Skivington
David Griffiths
Nigel Barter
Andrew Chee
Russell Shaw
Richard McTaggart
Mark Bowerman
Giles Barringham (November 10)
Dr. Doug Legge (November 16)
Ben Bolton
Abi Rankin
Mark Allum
Oliver Dyson
Roger Mycock (December 3)
Dr Tim Clayton
Michael Glover
Lizzie Quarmby
Alex Lithgow Smith
Ed Tang
David Walker (November 16)
Steve Holness (November 18)
Richard Chadwick (November 18)
Matt Rayment (September 30)
Christopher Allum
Mike OGorman (October 16)
Simon Camm (November 17)
Peter O'Shea (November 13)
Stephan Belding
Matt Little
Lizzy Archer
Fred McArthur (September 11)
Adrian Elliott
Kev Feltoe (July 18)
Daniel Alford
Daryl Marsh
Richard Horton
Richard Corbett
Steve Gabriel (September 06)
Andrew Cooper (November 08)
Andrew Marshall (November 05)
David Hanson
Paul Rogers (November 18)
Pat Scully (November 18)
Iain Harber (November 15)
Matt 'Ik Ben Vlaamse' Kemp
Liz Webb
Paul Bryan
Neil Mackley
Joseph Shryane
David Bedford
Brendan McCourt
Douglas Michel
Stuart Ross
Steve Fairweather
Phil Mcguire
David Brock
John Banks
David Holland
Philip Eagland (November 20)
Simon Johnson (November 10)
Colin Peters
Vit Alminauskas
liam ridge
Costin Murray (October 03)
Michael Yardley (November 21)
Duncan Marfell (November 21)
Daniel Bartlett
Steve Short (November 22)
Mike Towne
John Mulvany
Paul Feather
David Hoppe
Scot Purves
James Benbow (October 09)
Dan Letchford
Paul Wesson
Michael Jones
Julie Connah
Damian Gray
Mick Shuter (November 22)
Andrew Hurren
Antonio Gesmundo (November 22)
Eifion Owen (November 22)
Pete Stanton
Stephen Spall
Jason Wakeling (New Forest Explorers)
Nicki Wakeling (New Forest Explorers)
Kat Swindells-Ridley (New Forest Explorers)
Mark Mageean
Andrew Budd
Mark Diesel
Piers Rendell (November 22)
Martin Kilb (November 23)
David Hirt (November 25)
Paul Craddock
Tim Norton (November 23)
Kim Legg
Nik Taylor (November 25)
Julian Waterson (November 27)
Marcus Taylor
Paul Lingwood
David Litchfield
john griffiths
Michael Henderson
John Harvey
Robert Dalzell (November 29)
Brian Morrell
Steven Pleasant
Thomas Few (November 29)
Adam Campion
Jane Hancox
Tim Banks (November 07)
Michael Yardley
Chris Dauris
Thelma Willmer
Nigel Bulmer
Neil Mackland
Robert Simpson (November 23)
John Lythgoe
Trevor Bridge
Paul O'Donnell
Paul Balfe
Andy Ashwell
Richard Garratt (November 05)
Simon Myerscough
Emma Newman (October 25)
Elwyn Jones
Stuart Heeley
Cory Kulczycki
Mark Thomas
Mark Pimlott
Tony Vernon (81)
Adam Steele
Mick Grieve
Steve Buxton
Gareth Mount
Mark Marsden
Ian Nixon
Scott Mordue
Brian Bestford
Paul Webster
Roger Harrop
Peter Evans (77)
Michael Hoenk
Jonathan Leeson
Duncan Hodgson
Tony Agg
Francis Davis
Brian Simms (December 2)
Michael Gillingham
Bruno Loxton
Dan Hawes
Craig Hallas
Yolanda Monteith
Andy Turnbull (October 25)
Andrew Budd (November 31)
Arthur Beardmore
Nick Harvey
Dave Torrence
Mark Swanson
Tim Knightley
Kevin Jackson
Ian Howarth
Tony Wilson (December 6)
Mike Stevens
Karl Read (December 6)
Nick Sunley
Cory Kulczycki (November 28)
Dennis Bailey
Neil McClemments (December 6)
Adam Cockroft
Matthew Elwick
Shaun Elphick
Ian Graham (October 3)
Kari Lorch
Roy Tomlin (December 6)
Paul Breeze (December 7)
Gary Clewlow
Suzanne Perkins
Stuart Gibbons
Scott Ferry-Collins
Chris Morris (December 8)
Daniel Farrell
Nikki Holland-Gladwish (December 6)
Scot Purves
David Stott
Andy Roberts (November 29)
Edmund Everall
Chris Nicol
Andy Whitehead
Edoardo Campagner
Seth Bennett
Stephen Inskip
Richard Needham
Carole Jackson (December 12)
Richard Bishop
Pete Thompson (December 12)
Matt Goodall
Mat McLoughlin
Michael Tarr
Ross Brennan
Alex Bonzi
Martin Bane (December 13)
Simon Martin
Richard Clark
John Bennett
Paul Savage (December 12)
Gareth Mount
Kathryn Baker
Stephen Lorraine-Francis (December 12)
Victoria Wren
Colin Stratton (December 14)
Paul Humphries
Julian Gronow
Sarah Kellman
Mark Kimpton (December 14)
Dave Mercer
Neil Smailes
Nigel Emblin
Nick Barker (December 14)
Gavin Turnbull
Kevin Tipple (August 17)
Syd Leach
Les Buist (October 22)
Thomas Aust
Paul Abraham
Simon Fairless
Kate Halpin
Dan Selwood
Phil Board
Edward Selby
Martin Thompson
Graeme Edwards
Graham Robinson (December 17)
James Baldock
Mark Tonks
Warwick Bradbury
Nigel Birch
Tony Vernon
Paul Naysmith
James Ranger
Liv Fitz-Poole
Stephen Fowler
Phil Probst (December 19)
Paul Poste
Peter Martin
Jake Lunt (November 25)
Kevin 'Herbie' Blackburn (December 20)
Alison McErlane (December 20)
Helni Costa
Mark Sargent
Tom Harvey (December 18)
Alex Lund (December 17)
Mike De Vere
Philip Baker
Mike Hudson
Simon Hudson
Ian Silvester
Lucy McTaggart
Denise Carter
Steve Milburn
Mary Morgan (December 23)
Norrie Westbrook (December 22)
Lee Saunders (December 23)
Nick Lakey
Kym Brown
Phillip Blackwell (December 23)
Chris Marshall
Brian Stevenson
Andrew Harris
Darren Mugleston (December 24)
Philip Clare
Lisa Price (December 24)
Crawford Herald
Alex Rogers (December 25)
Paresh Kerai
Richard Lindley
Alex Milne (December 26)
Bill Holmes
David Lever
Guy Furniss
Andy Cartlidge (December 28)
Godfrey Ross
Mick Benson
Steve Seal
Christopher Connolly (December 29)
Adam Docherty (December 29)
Martin Branagan (December 22)
Tristan Vetta
Ian Hutchinson
Chris Forde
Dave Andrews
Darren Walker
Charles Smith
Sean Watmore (September 13)
Ian Mitchell
Steve Ainscow
Ade Borrill
Jason Whitehead (December 31)
Ian Bamborough
Iain Wilson
Stuart Gilmour (December 2)
Gary Mills
Dr Michael Dougan
Paul Dodsworth
David Pottinger
Amy Robinson
Steph Thompson
Nigel Thurling
Pat Bloomer
Robert Bradshaw-Hilditch
Guy Sherratt (October 9)
Brian Kilpatrick (December 31)
Nigel Sign
Ian Biller
Paul Steinke
Ian Knapper
Steve Bone
Oliver Payne
Ian Dussold
David J Morgan (December 23)
Matt Hammerton (December 12)
David Gardner
Robert Bartlett
Chris George (December 31)
Alex Harvey
Dom Ainger
Brian Atkinson (December 31)
Andy Goodall
David Lafferty (December 10)
Jon Burbury (September 30)
Robert Leader
Miller Crawford
Jonathan Sampson
Danny O'Brien
Dennis Bailey
Rod Smith (December 31)
Peter Evans
Amanda Martinez
William Taylor
Sean Cullen
Dan Tobin (December 30)
Alastair Gilmartin Smith (December 28)
Peter Hallowell (June 2)
Clifford Smith
Jacques van Wersch
Richard Hennah
Paul Fabb
Martin Wilson
Jonathan Todd
Johnathan Cobb
Paul Lidster (December 23)
Matt Mannings
Jake Waterhouse (August 22)
Stephen Harrington
Dave Budge
Mark Scott (December 31)
Colin Hayes
James Daley
Daryl Tacon (December 31)
Gordon Jones
Richard Morgan
Colin Bye (December 24)
David Mills
Hal Teitelbaum
Tomasz Kuropatwinski
Russell Evans
Ronald Warner
Michael Lamb
Mike Holmes
Andrew Hindle
David Dosoudil
Andy Hopper
Hugh Culverhouse
Andy Langston
James Perkins
Joe Boyce
Tom Fox
Lee Heron
Abdalan de Gama
Ed Westrop (December 18)
Martin Fox
Phil and Enid Bennion (tandem)
Fraser Black
Steven Johnson
Paul Archer
Chris Voss
Md Riza
Debbie Wilson
Ed Ross
Richard Phipps
Leslie Reissner
David Reid
Gareth Scurlock
Istvan Garansci
You can join the CW5000 challenge at any point in the year and include all your miles from January 1. Sign up is free and will entitle you to enter some of your monthly competitions.
Thank you for reading 20 articles this month* Join now for unlimited access
Enjoy your first month for just £1 / $1 / €1
*Read 5 free articles per month without a subscription
Join now for unlimited access
Try first month for just £1 / $1 / €1
Get The Leadout Newsletter
The latest race content, interviews, features, reviews and expert buying guides, direct to your inbox!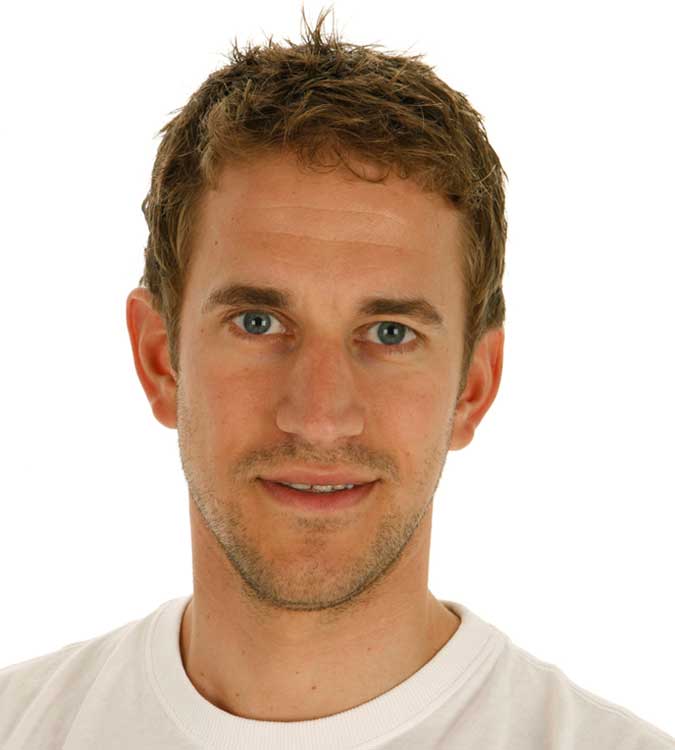 Editor of Cycling Weekly magazine, Simon has been working at the title since 2001. He fell in love with cycling 1989 when watching the Tour de France on Channel 4, started racing in 1995 and in 2000 he spent one season racing in Belgium. During his time at CW (and Cycle Sport magazine) he has written product reviews, fitness features, pro interviews, race coverage and news. He has covered the Tour de France more times than he can remember along with two Olympic Games and many other international and UK domestic races. He became the 130-year-old magazine's 13th editor in 2015.