CW5000 Finisher's Medal and download your certificate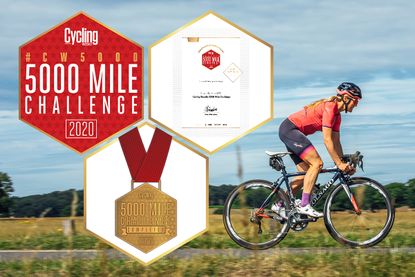 Congratulations on completing the CW5000 Challenge and joining the Finishers Club. 5000 miles in one year is no mean feat. Download your CW5000 Finisher's Certificate by clicking the image below.
Due to unforeseen demand we have now sold out of CW5000 2020 Medals. Apologies, this was the first year we have run the CW5000 Challenge and we didn't know what to expect. We ordered enough to meet our highest expectations and you guys surprised us.
If you have already ordered your medal and were expecting delivery in December, we apologise, due to circumstances out of our control at UK docks the delivery has been delayed until after Christmas.
The Finishers Club members list is growing by the day. Congratulations to all of our CW5000 teammates who have ticked past the 5000 mile marker for 2020. Click here for a full list of CW5000 finishers.
Thank you for reading 10 articles this month* Join now for unlimited access
Enjoy your first month for just £1 / $1 / €1
*Read 5 free articles per month without a subscription
Join now for unlimited access
Try first month for just £1 / $1 / €1