How to avoid scams when buying or selling used bikes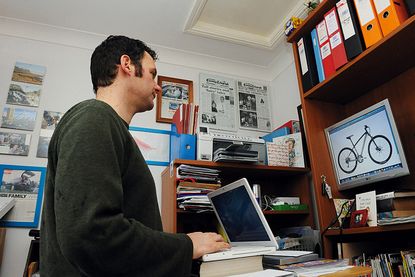 Our Bikemart pages are a good way of selling unwanted items to like-minded cyclists, or of finding a bargain.
However, it's important to remember that buying and selling privately can leave you exposed to fraudsters looking to pull off a con.
Here are some tell-tale warning signs that you could be dealing with a scammer.
Money is transferred via Ukash, MoneyGram or Western Union. These systems are not intended for transferring money between strangers and will not offer you sufficient protection. There are numerous loopholes that can be used by scammers. For more advice on transferring money, read this advice from Get Safe Online.
The buyer wants to pick up the bike in person but pay via PayPal. PayPal isn't always a secure way of selling something, and there are some conditions that you must follow to benefit from the service's seller protection scheme. These include shipping the item via a qualified company – if the product is picked up locally or in person then you're exposed to fraud.
You are sent or offered more money than the asking price. This will usually involve you being asked to send the balance back to the "buyer" or even allowed to keep the excess. However, the payment you receive (usually via PayPal, money transfer or cheque) will fail to clear and you will be left out of pocket. Be aware that payments can appear to clear (and be visible in your account) but it can take six working days (or longer) before the money is definitively yours and cannot be reclaimed or cancelled. This is an extremely common scam and almost certainly indicates a fraudulent purchase.
You're asked to send your item to another country. While this doesn't necessarily indicate a scam, it can leave you exposed, and is best avoided.
Thank you for reading 20 articles this month* Join now for unlimited access
Enjoy your first month for just £1 / $1 / €1
*Read 5 free articles per month without a subscription
Join now for unlimited access
Try first month for just £1 / $1 / €1