Expert opinion: What about an athlete's right to privacy?
Paul Dimeo looks at another side of the anti-doping fight, the right to privacy for athletes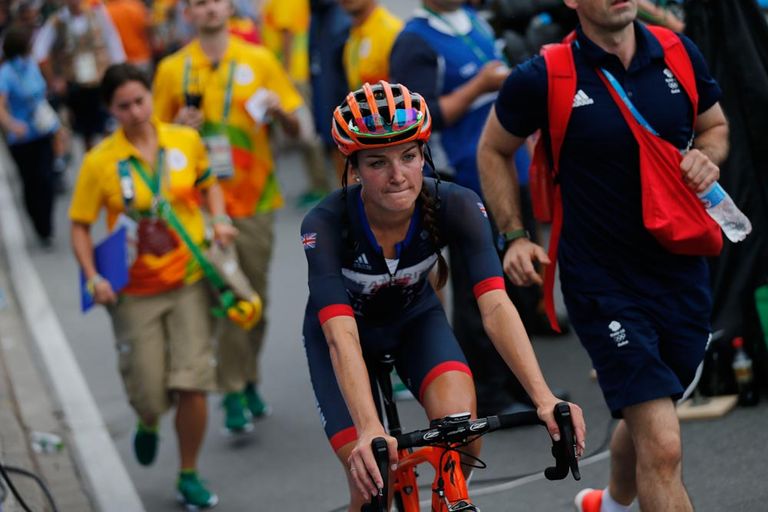 (Image credit: Yuzuru SUNADA)
Lizzie Armitstead almost lost her place in the Olympics after missing three anti-doping tests. She found herself under pressure to explain the reasons, which included a personal family matter.
While much of the debate focused on the consistency of the appeals process, the reality hardly discussed is the level of personal surveillance to which athletes are subjected and the invasion of their privacy — unparalleled in any other walk of life.
An athlete selected for the Registered Testing Pool (RTP) must register a time slot of one hour per day between 5am and 11pm during which they can be found and potentially tested.
They must be in that location for the full hour, but can inform their national anti-doping authority of any last-minute changes to their plans. (Any athlete can be randomly drug-tested, not just those on the RTP.)
The test involves the humiliating process of urinating in front of a drugs control officer, who is closely positioned to ensure the urine leaves the body without any form of interference.
There is no minimum age (under-18s can have a chosen representative present). All athletes have their urine and blood samples scrutinised.
Read more about Lizzie Armitstead's case
Mark Cavendish: Lizzie Armitstead absolutely at fault for whereabouts failures

Lizzie Armitstead: 'I'll have to accept that people will doubt me forever'

Lizzie Armitstead writes personal statement addressing 'Whereabouts Failures'

How did Lizzie Armitstead miss three anti-doping tests? 'Whereabouts' system explained

Personal bodily functions are examined, assessed and, if any problem found, turned into a public spectacle and examination that questions their morals and self-discipline.
Athletes must also declare any form of medical drug they are taking, thus allowing access to their personal lives and potentially embarrassing illnesses or (legal) substance use.
Any missed test or suspicious finding can lead to demands for an explanation. It could be a tough choice: publicly confess all or get banned.
Is this intrusion into an athlete's personal life justifiable? Few if any other professions have such extreme requirements.
Athletes have no choice but to accept a surveillance system that is a more or less full-time monitoring of their public and private behaviours: all in the name of clean sport.
Yet the vast majority of athletes are clean — at least, they are according to WADA's testing statistics — and evidence suggests the real cheats continue to beat the system.
In a civilised society, should we accept such blatant infringements of basic rights to dignity and privacy?
Paul Dimeo is a lecturer in sports policy at the University of Stirling. He has a special interest in anti-doping policy