How to handle a mid-ride or race crisis: top ten tips for getting back on track
We've all been there. You went all-in early doors but now you're barely hanging on. Don't panic! Here's how to bounce back…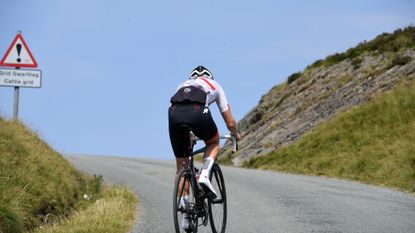 (Image credit: Future)
Get The Leadout Newsletter
The latest race content, interviews, features, reviews and expert buying guides, direct to your inbox!
Thank you for signing up to The Pick. You will receive a verification email shortly.
There was a problem. Please refresh the page and try again.
When GB sprinter Sophie Capewell lost her bronze medal sprint race in last year's Commonwealth Games in Birmingham, the thought of getting back on the track for her remaining events was overwhelming. "I was getting extremely fatigued throughout the day. I was feeling emotional and tired but psychologically you just have to pretend that it hasn't happened because we still had two more days of racing. I had to pick myself up again and focus." The next day, the 24-year-old had to put the disappointment behind her. "For the 500-metre TT, we stripped everything back to the really simple processes. I came away with the bronze medal that day. The following day we did something very similar with the keirin and came away with the silver. I managed to turn it around halfway through a competition where I really wasn't feeling my best."
Capewell is not unusual in having had a mid-event crisis. We've all experienced something similar: a moment when something goes wrong, our plans fall through and we have a crisis of confidence. "Every single rider I have ever worked with has had a crisis mid-race," says James Spragg, coach at Intercept Performance Consultancy. "It is just part of cycling.
"No race goes perfectly every time. So much is outside of your control," he continues, "so you should expect that it will not be smooth sailing. It is how you deal with the unexpected that is the difference between whether you are successful or not."
If we assume too much pre-event, that everything is in place to meet our potential, hitting upon a problem takes us by surprise. The mismatch between our expectation and the reality elicits an instinctive, child-like response, tending towards the irrational and overly emotional. The competitive environment adds to the stress, as does tiredness, low blood sugar levels and fears that we are being judged by spectators or fellow competitors. All the ingredients for a meltdown that can scupper our chances of getting performance under control.
Here are 10 tools you can use to get on top of the crisis and stay in control of your mind as it throws a mid-event tantrum.
1. Recognize patterns of mind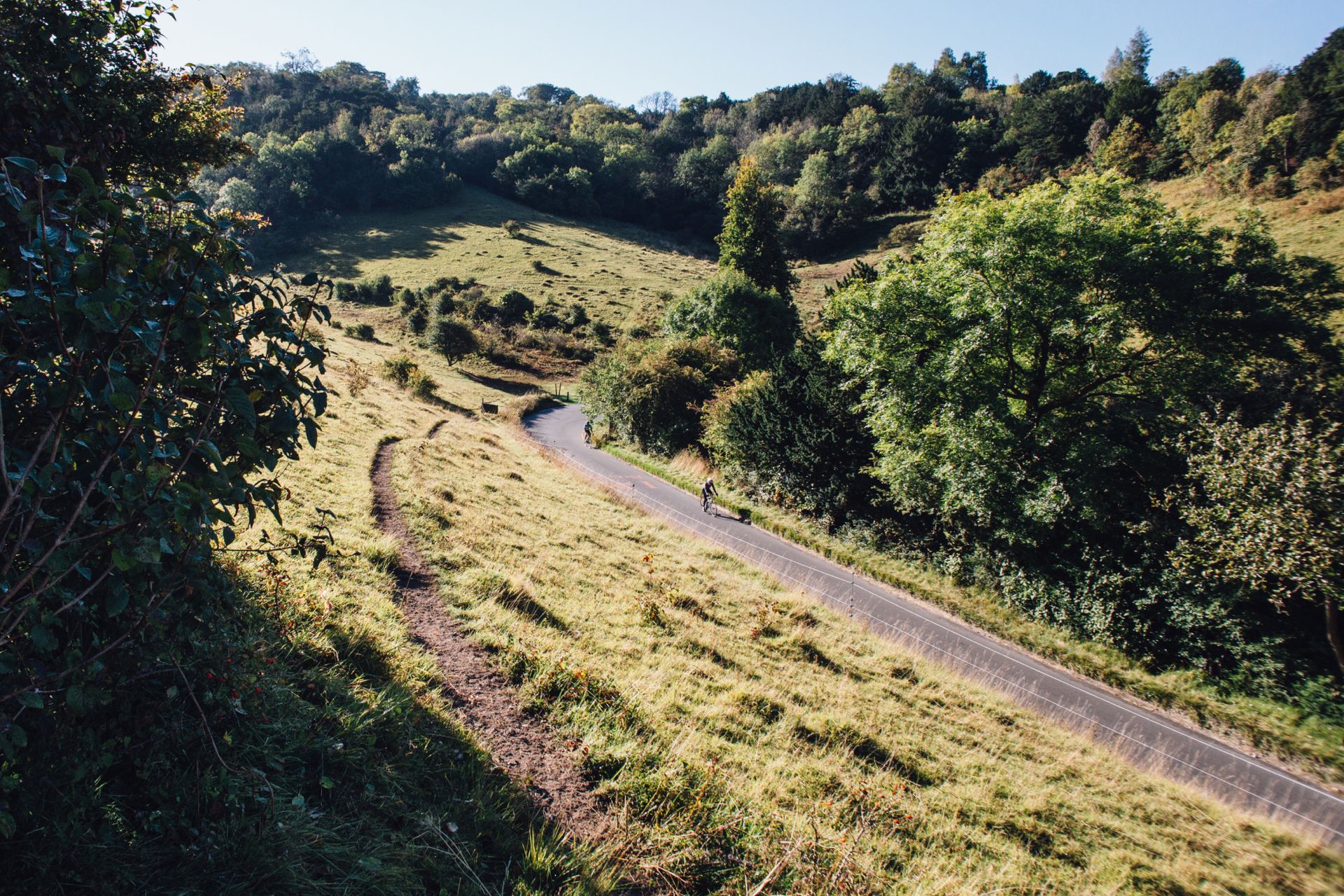 The most important element in coping with a mid-event crisis is to recognise it is happening. Once we have recognised that we are not behaving as rationally as we would like, we can acknowledge the crisis and take action. With post-race analysis, this becomes easier. This level of self-awareness is one of the most valuable skills you can develop as a rider. Both success and failure have psychological correlates, but you may not identify them unless you analyse, assess and use what you learn to adapt your behaviours in a race environment. The ABBCC system is a useful guide for analysis:
Action: An action you'll take into your training this week is…
Brilliant: Three things you did really well in the event were…
Better: Three things you could have done better were…
Carry on: Successful parts of your preparation you will use again are…
Change: Things you will do differently ahead of, and during, your next event are…
2. Sit with your fears
Every cyclist has fears and worries that can be hard to overcome. It can seem that the more you try to suppress, ignore, fight or fix irritating worries, the more they pop up – like Whac-a-Mole! The canny cyclist learns to notice their worries and sit with them. Nothing more. This means that when they inevitably pop up during an event, threatening to cause a mental crisis, you can react to the situation rather than to your fears. "The riders who know things will go wrong are able to stay calm in those moments," says Spragg, "and then they respond proactively."
3. Make a what-if plan
A very well-used sports psychology tool is the 'what-if plan'. It has a triple purpose: it gets the fears out of your head and onto paper; it helps you rationalise ways to reduce the likelihood of the feared thing happening; and it means that if something does go wrong, you have a plan in place.
Hayley Simmonds rides for UCI Continental team DAS-Handsling and recently started gravel racing too, qualifying for the world championships in her first race. Nonetheless, mindful of her inexperience off road, the 34-year-old prioritised what-if planning. When in a recent gravel race she crashed with 5k to go, Simmonds was able to follow her prewritten plan: "Get back on, be safe, ride any remaining uphill bits as quickly and strongly as you can, and then try and get through the technical bits." It worked; she finished third.
To create your own what-if plan, draw three columns: all your worries in column one, the best way to prevent each of those coming true in column two, and in column three write down what you will do if that feared outcome comes to pass.
4. Set process goals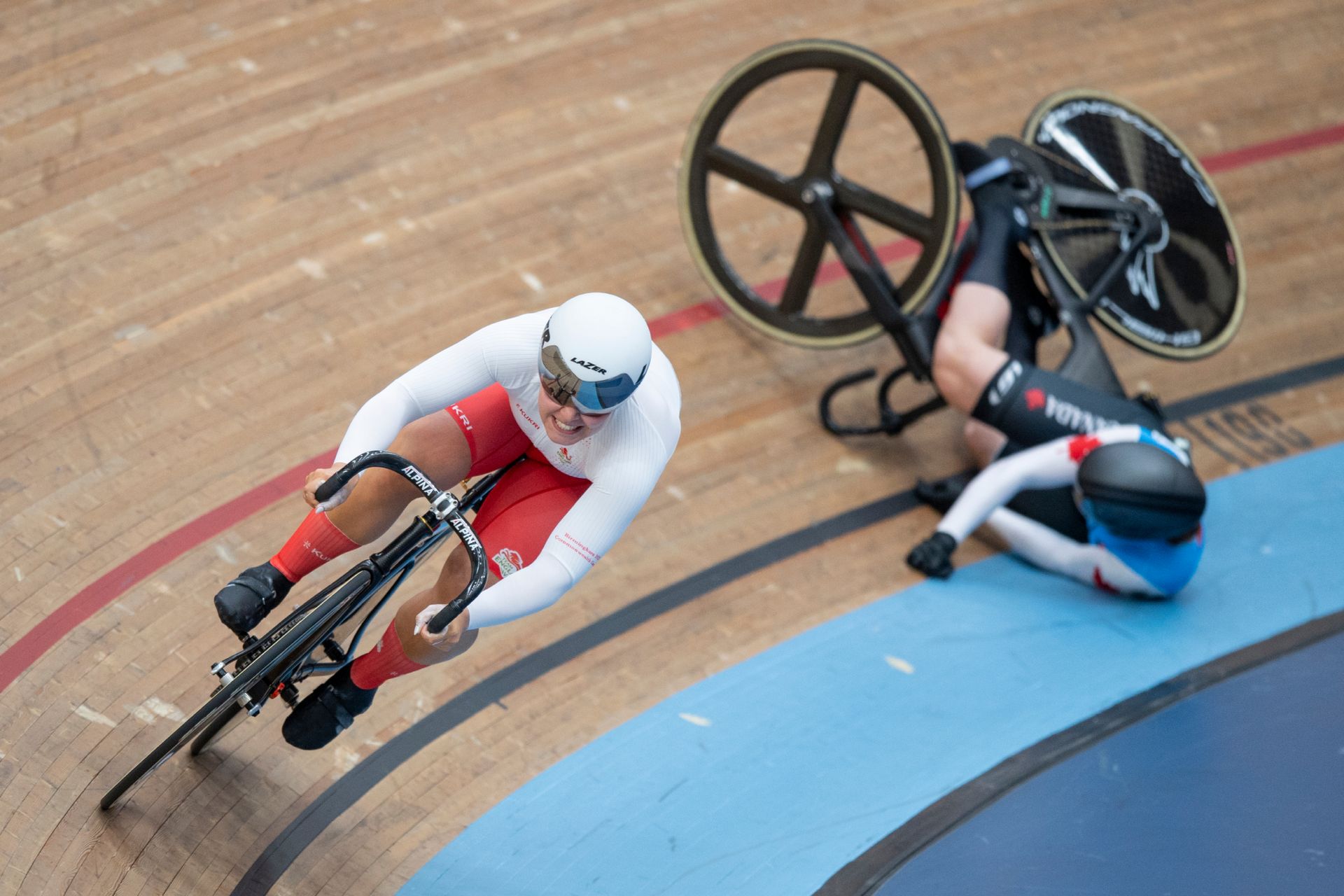 Sophie Capewell doesn't downplay her desire to win, but insists that this competitive hunger does not get in the way of her setting and following process goals, which keep her on track during difficult race moments. "It is easy to think, 'I really need to win'. However, it is a lot better to think, 'What am I going to do to give myself the best opportunity? What is the process? How am I going to ride the race? What skills do I have?'," she says. This approach is drilled into the GB sprint team. "If something goes wrong in a race and I turn to our coach for help, she puts it straight back on me, making it my responsibility to make the choice, and reminding me, what are your processes?"
5. Break it down into manageable chunks
Imagine being a Tour de France rider standing on the start line in Bilbao knowing you have 3,405km ahead of you. Unthinkably daunting. Broken down into nine stages, then a rest day, doesn't seem quite so bad. The small matter of the remaining 12 stages can be contemplated later. You can do the same whenever you get daunted in a race. When the effort or remaining distance in a race feels too much, you can break down the rest into stages, climbs or sections. "Gravel races often have a challenging section near the start to split it up," says Simmonds, who is used to breaking down TT sections in her mind. "Once that is done, I then break it down based on the profile or terrain so that I can focus on different types of section."
6. Take a moment
When we are feeling under threat, the body's response is to flood us with adrenaline and cortisol. This increases heart rate, draws blood away from the stomach, and prepares us for action – fight or flight. This is an evolutionary response developed to help us get away from the scary thing we have perceived. It can be helpful in a very short sprint but much less so in a long event.
"A really good bit of advice I received when I was a rider and which I use it with my riders now is, 'you always have more time than you think to deal with the problem'," says Spragg. "The worst thing you can do in this situation is panic and do something irrational. The best thing you can do is to take a moment to think about what your next move will be."
7. Draw on your training
It's rarely the first time. In almost every mid-race difficulty, you have been through the same thoughts and feelings before – the difficulty is remembering how you coped the last time. When the brain's threat centre is triggered, it works at about five times the pace of the logical, rational part of the brain. Our thinking becomes panicked and muddled. This is why it is so important to regularly remind ourselves of our abilities. This is where training diaries come in. Whether you are old-school and use a physical book or keep a digital record on an app such as TrainingPeaks, a skim through all your recent training can give you a reminder of the tough times you have handled.
Capewell makes copious notes on TrainingPeaks. "I'll write up my notes from the session, any learnings, any thoughts or key points I need to remember."
8. Know your strengths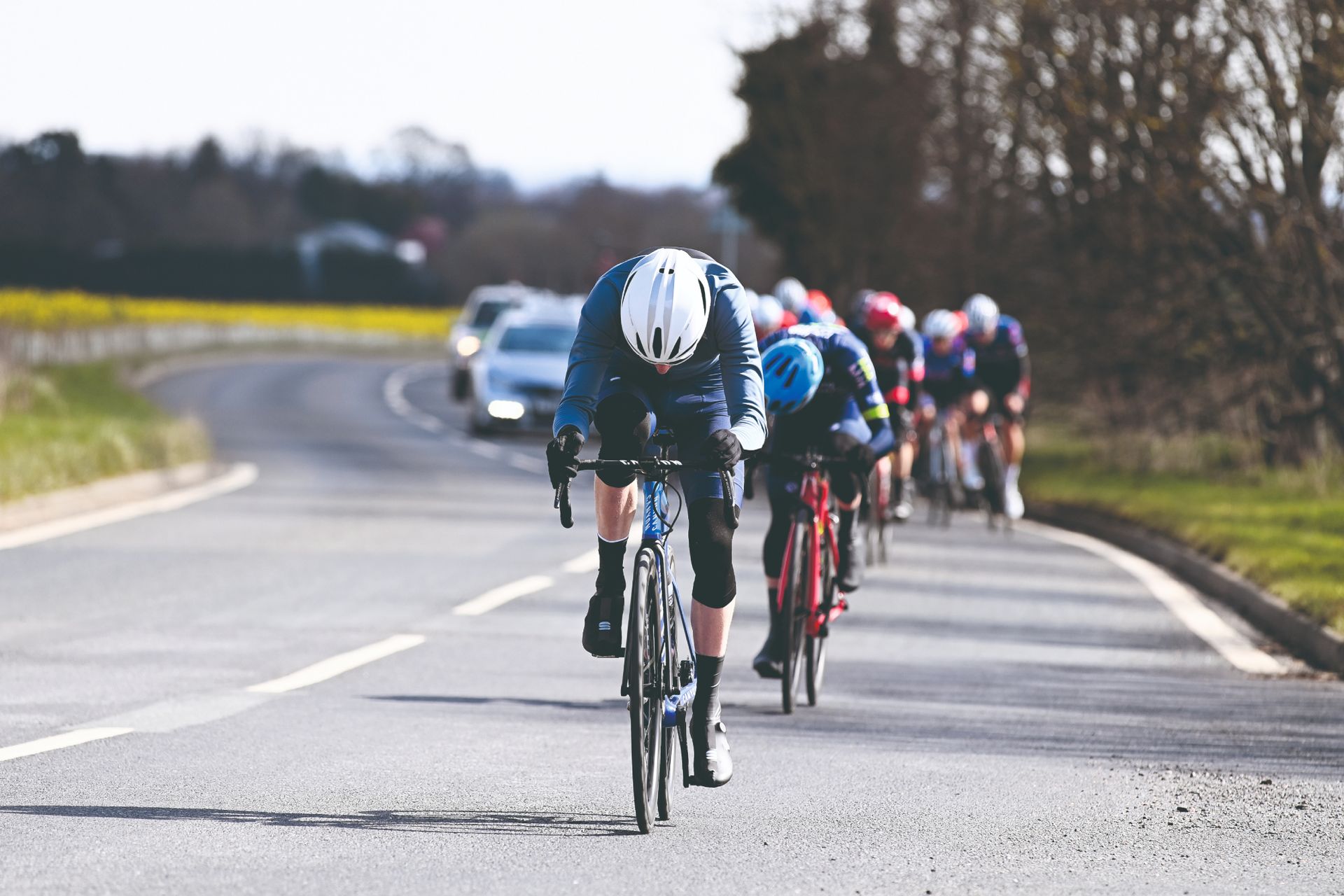 Another benefit of keeping a training diary is that it allows you to identify your strengths. In a mid-event crisis, remind yourself what you're good at. For Simmonds, it was sustaining a long, hard effort. "A gravel race is basically like a long TT on really crap roads," she laughs,"so it is just about keeping going – telling yourself 'keep riding, keep riding, keep riding' – and that suits my physiology well." Each time a race gets tricky, Simmonds draws her impulses away from potential disaster narratives and back to what she knows she does well, reinforcing a positive mindset.
9. Keep your coach on your shoulder
What would your coach yell at you mid-event if they saw you looking exhausted, disheartened and on the verge of quitting? It's likely they would know exactly the right words to lift your spirits and re-motivate you. So, in your mind at least, keep your coach on your shoulder. Remember their uplifting words, their tone of voice, and summon them at difficult moments.
"It is really hard because I'm a really emotional person," says Capewell, "so if I'm happy, it shows, and if I'm unhappy, ditto. My coach reminds me to stay calm and composed – and these are the words I remember to stay within the right emotional bandwidth."
10. Repeat a motivating mantra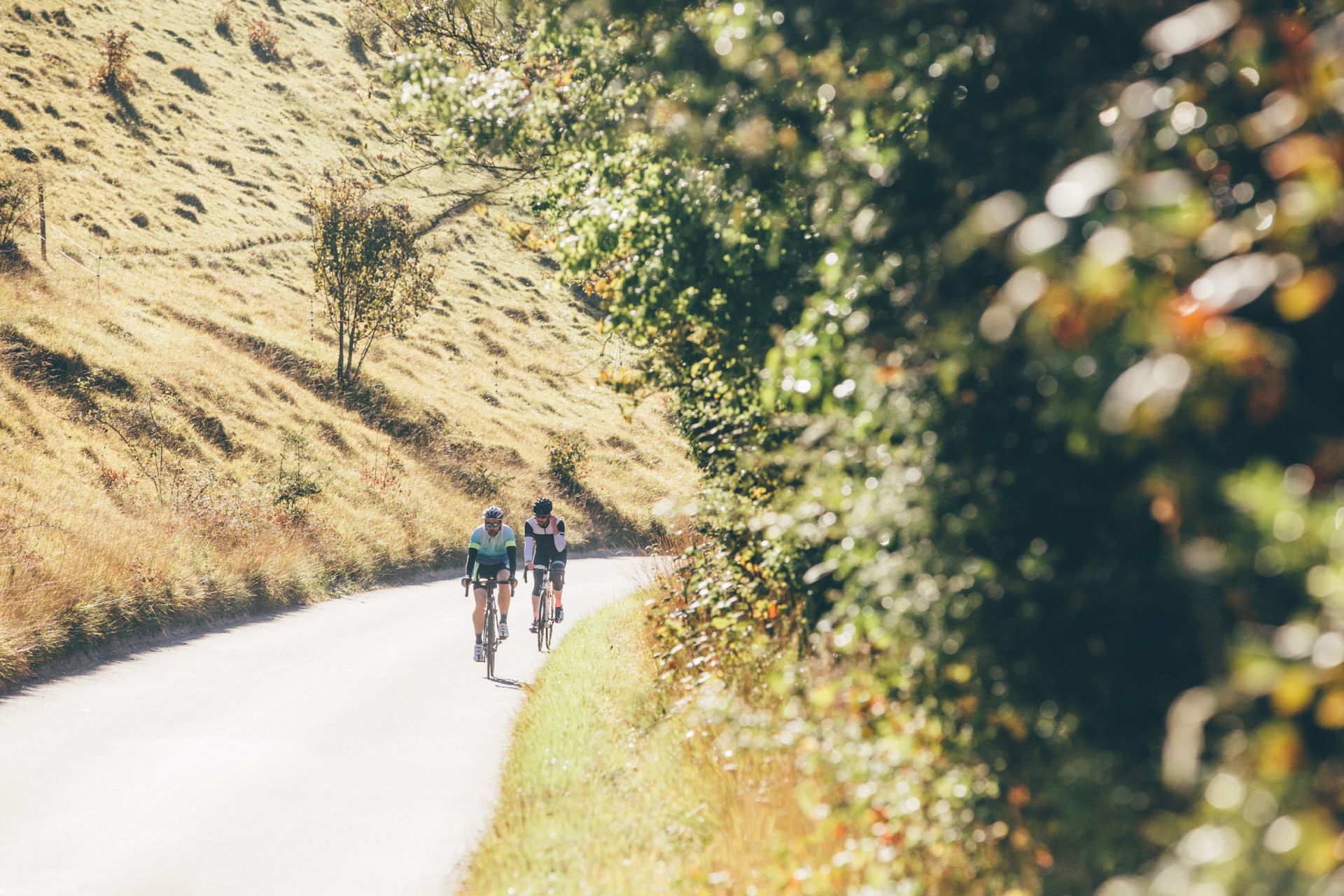 When there is a toddler tantrum going off inside your brain, it is important to remember why you have put yourself in that position. Perhaps you wanted a bigger, scarier challenge, something to motivate you to get faster or stronger? Did you promise a friend or team-mate you'd take part with them or compete against them? Remembering your 'why' can be enough to kick you back into action.
Create a mantra and repeat it over and over in your head if or when you begin to struggle. Your mantra should be personal to you, having a meaning that cuts through the noise of your negative feelings. It should tick these five boxes: make it positive, purposeful, memorable, short and maybe a little bit emotional. Then write it on your glove, top tube or bottle, so it'll be there when you need it.
For Simmonds, realising that punctures or minor mechanical issues are so much more common in gravel, the mantra was a simple reminder not to get stressed: 'shit happens'. "I've learnt that because gravel races are so long and so attritional, with the group usually splintering into ones and twos," she says, "it really isn't over till it's over. You just have to keep believing and trusting you can make up a few places.
Using the above 10 techniques really can help you when the going gets tough mid-race, and you never stop learning. Years ago, riding alongside Dame Sarah Storey on a cycling training camp, she told me that she doesn't always like winning. It is not that she is ungrateful for her success, she explained, but that she believes that much more is learnt from coping on difficult days. That's how to look upon your mid-race so-called crisis: each one an opportunity to grow and develop as a rider – an opportunity to learn.
Tips from the World Tour: 'Accept it, plan it, assert it'
Crisis-abating advice from Elisabetta Borgia, team psychologist for Lidl-Trek:
Accept: "If you can accept where you are, you can start with a wise mind to find the right strategies."
Pre-plan: "Pre-race meetings are really important so as to consider scenarios. Go into the race with a plan A but keep in mind Plan B. If plan A slips away, don't fight to get it back – use Plan B."
Self-talk: "Our thoughts and emotions drive our behaviours so we need to ensure our internal dialogue is positive and affirmative. It should address you, not comment on others, helping you stay focused on the present."
Emotional management: 'Give yourself the freedom to feel'
Sprinter Sophie Capewell worked with the GB Team sports psychologist Richard Hampson to understand how emotions can affect, and sometimes derail, racing performance. Here's what she learnt:
"I've had a few crashes mid-race and, as sprint events are the best of three, I have to pick myself up and go again. It's about doing what you can in that moment, bringing yourself back down. You have to tell yourself, 'I need to get this out', being firm but fair with yourself.
"It is not about trying to push the emotion away but you impose a parameter on it. We allocate a time to be as emotional as you want. You give yourself the freedom to feel. It's not necessarily negative emotion, it could be celebratory. Then it's time to focus on what we have to do."
This full version of this article was published in the print edition of Cycling Weekly. Subscribe online and get the magazine delivered direct to your door every week.
Thank you for reading 20 articles this month* Join now for unlimited access
Enjoy your first month for just £1 / $1 / €1
*Read 5 free articles per month without a subscription
Join now for unlimited access
Try first month for just £1 / $1 / €1
Get The Leadout Newsletter
The latest race content, interviews, features, reviews and expert buying guides, direct to your inbox!
Dr Josephine Perry is a Chartered Sport and Exercise Psychologist whose purpose is to help people discover the metrics which matter most to them so they are able to accomplish more than they had previously believed possible. She integrates expertise in sport psychology and communications to support athletes, stage performers and business leaders to develop the approaches, mental skills and strategies which will help them achieve their ambitions. Josephine has written five books including Performing Under Pressure, The 10 Pillars of Success and I Can: The Teenage Athlete's Guide to Mental Fitness. For Cycling Weekly she tends to write about the psychological side of training and racing and how to manage mental health issues which may prevent brilliant performance. At last count she owned eight bikes and so is a passionate advocate of the idea that the ideal number of bikes to own is N+1.