2012 Giro d'Italia to climb into Grand Tour history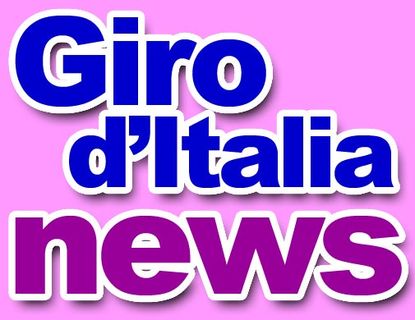 The Giro d'Italia will top the Tour de France and Vuelta a España on its penultimate stage next year as it climbs to the highest point in Grand Tour history: 2,832 metres up the Passo Stelvio.
Italian newspaper Tuttosport, which reported the news today, called the stage "incredible and spectacular" and said it will surely decide the 2012 Giro d'Italia.
Next year's Giro d'Italia runs from May 5 to 27. It will start in Herning, Denmark, and remain in the country for three days before transferring to Italy.
Organiser RCS Sport will announce the entire route in Milan on October 16, the day after the Tour of Lombardy. The new race director, Michele Acquarone said in a recent interview with Tuttobici magazine that this year's race was "unbalanced" and said that 2010 was the ideal edition.
"The transfers were too complicated," said Acquarone of this year's edition won by Alberto Contador. "The tension was palpable since [the start] Turin."
Acquarone is only the Giro d'Italia's fifth director in over 100 years. Details of his first route are already leaking, including the mountain spectacular to Passo Stelvio.
The stage will reportedly start in Cavalese and finish in the direction of the Ortler mountain with its last 500 metres unpaved. To get there, the cyclists will climb the Tonale, the Aprica and the Mortirolo.
The Mortirolo will be cut short, instead of climbing to the top, the cyclists will descend the same mountainside. They will start in Tovo Sant'Agata, not the usual Mazzo della Valtellina, take a right before the top and descend to Grosio. From Grosio, it is uphill to the Passo Stelvio.
The Stelvio is 21.5 kilometres and 1533 metres of climbing from Bormio. A right-hand turn at the top, aims the cyclists towards the "King Ortler" and Grand Tour history.
The Tour de France went over the Col de la Bonette, 2802 metres, in 2006 and this year, reached its highest stage finish on the Col du Galibier, 2645 metres. The Vuelta a España regularly travels to the Sierra Nevada, but finishes at 2600 metres, unable use the road that reaches 3380 metres.
The proposed route of the penultimate stage of the 2012 Giro d'Italia that includes a final climb up the Passo Stelvio
Thank you for reading 5 articles this month* Join now for unlimited access
Enjoy your first month for just £1 / $1 / €1
*Read 5 free articles per month without a subscription
Join now for unlimited access
Try first month for just £1 / $1 / €1