50,000 register for Ride London cycle challenge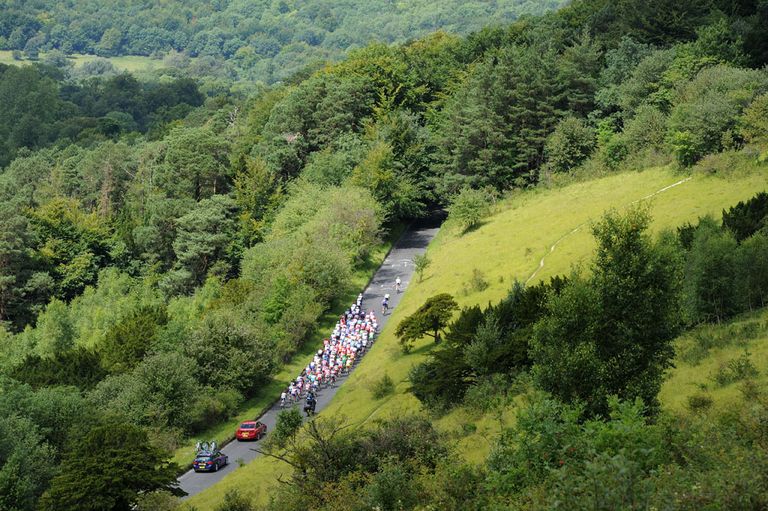 Over 50,000 people have now registered for this August's inaugural RideLondon 100-mile cyclo-sportive, part of the Ride London cycling festival centred in the Olympic Park.
Registration for the event closes on Friday, January 4. The closed-road route follows much of the 2012 Olympic Games road race circuit starting in the London 2012 park, now known as the Queen Elizabeth Olympic Park. It will be the first major legacy event to use the park, post-Games. The route delves deep into Surrey, including Box Hill.
Those registering for the 100-mile sportive will be entered into a ballot, with 20,000 places available. Results of the ballot will be released in early February.
"The London cycling scene is booming and what better time of year could there be to make a pledge to get fit and healthy and take part in this incredible challenge," said Mayor of London Boris Johnson.
"We're looking forward to welcoming thousands of cyclists to the capital this summer for what I believe is set to become one of the world's leading cycle events."
The two-day Ride London festival includes a family ride around London on Saturday, August 3, with capacity for 50,000 riders and the sportive on Sunday, August 4, is accompanied by a UCI 1.1-ranked men's professional road race on the same route at midday. An invitation-only criterium, the Ride London Grand Prix, also takes place on Sunday.
In total, the event is expected to attract 200,000 participants and spectators.
The events are organised Tour of Britain organiser SweetSpot and the company behind the London Marathon.
Related links
25,000 register for Ride London
Ride London Olympic cycling legacy event launched
External link