Argentin turns 50, slams Contador and Schleck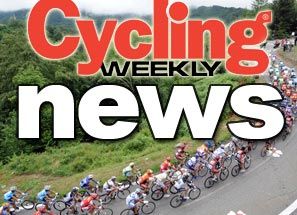 British race fans will remember former Italian pro Moreno Argentin well for chasing down and beating Irishman Stephen Roche at Liège-Bastogne-Liège in 1987. Today, 23 years later, Argentin turns 50 years old and is again on the attack.
"Now, I see guys in the group who are mushy, with no personality. There people around have very little hunger," Argentin told Italy's La Gazzetta dello Sport newspaper. "That is why the races lack emotion, there are no cyclists that excite you."
Argentin knows about hunger. In Belgium, he is Italy's most successful cyclist. Besides the 1987 Liège, he won four other editions (1985, 1986, 1987, 1991). He won the Tour of Flanders in 1990 and the Flèche Wallonne three times (1990, 1991, 1994).
He never won a Grand Tour, but he took 13 stage wins at the Giro d'Italia and two at the Tour de France. Plus, the World Championships in 1986.
Alberto Contador and Andy Schleck, first and second at the Tour de France this year, topped Argentin's list of boring cyclists.
"Contador. He's completely calculated, a perfect race car built in the laboratory for one race, the Tour. It does not matter whether or not he has character. He and Schleck are the same. You know how they race; you know where you need to wait for them. They have no imagination, no risk," said Argentin.
"Crashes and punctures are a part of the game. And with race radios, the cyclists seem driven by a joystick."
In Argentin's time, Miguel Indurain was considered lifeless in his domination of five consecutive editions of the Tour de France (1991-1995).
Sixteen years after retirement in 1994, Argentin is busy planning a sports complex. He is working with famous designer, Matteo Thun, and has submitted his proposal to the province of Belluno. The complex will include a hotel with a velodrome on top and ski runs out the front door.
Argentin explained how his knowledge of cycling's history allowed him to beat Miguel Indurain at Liège-Bastogne-Liège.
"Cycling in summer and skiing in winter."
Related links
Andy Schleck 4/5 favourite to win 2011 Tour
Thank you for reading 20 articles this month* Join now for unlimited access
Enjoy your first month for just £1 / $1 / €1
*Read 5 free articles per month without a subscription
Join now for unlimited access
Try first month for just £1 / $1 / €1