Belgians dominate National Trophy cyclo-cross in Hampshire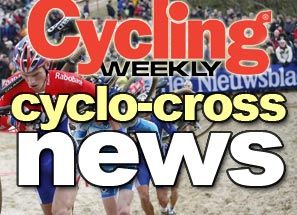 Paul Oldham (Hope Factory Racing) extended his lead in the National Trophy Series to 11 points over rival Jody Crawforth (Hargroves Cycles) - but both had to settle for minor placings with Belgian riders dominating the podium.
Floris De Tier (Cycling Champs) was first across the line at the Southampton Leisure Centre, Hampshire, after a strong performance from the talented Under-23 rider, while round two winner Jelle Brakman (Van Der Vurst CT) settled for second spot this time and another Under-23 rider, Zandro Meurisse (Baboco CT) took third.
Oldham was the first Brit home in fourth spot, just ahead of Crawforth, while other Brits in the top ten included Swindon RC's Crispin Doyle in eighth, leading Under-23 Jack Clarkson (Hope Factory Racing) in ninth and Michael Cotty (Wheelbase) in tenth.
In other categories, Sheffield-based Adela Carter (WXC MTB RT) preserved her lead in the overall series, but she had to settle for second spot on the day behind talented junior Lucy Garner, the 17-year-old World Junior Road Race champion from Leicester.
Darren Atkins (Team Jewson) closed the gap to series leader Jim Bryan (Zepnat) with a strong performance in the over-40s race where he beat his rival by 31 seconds.
And Steve Davies 9Team Jewson) was top over-50 with series leader Mick Bell (London Fire Brigade CC) having mechanical problems and finishing third.
Suffolk teenager Hugo Robinson (XRT Elmy Cycles) won the junior race by 37 seconds from Joe Moses (Bradford Olympic) who went top of the overall table with that result, edging ahead of Alex Welburn (Cycleshack) who had been level with him but dropped four points back with third spot on Sunday.
Elsewhere, Giles Drake (Team Elite) is celebrating a double winning weekend after taking victory in both rounds of the North West League over the weekend.
He won the Geoff Bewley Memorial in Saturday ahead of Motorpoint's Jonny McEvoy, and then led a 1-2-3 for Team Elite in the Rhyl Cross the following day.
CC Abergavenny's Joe Lally continued his domination of the Welsh League with victory in round seven at Pembrey Country Park in Dyfedd on Sunday, but he only won by one second from Ryan Bevis (Bad Ass Bikes).
And in the SRAM Notts and Derby League, overall leader Andrew Naylor (Ashfield RC) took victory by 19 seconds from Steve Lampier (Sigma Sport) who had led for much of the race at Sinfin Moor Park in Derby.
Tony Fawcett (Black Hawk Bikes) made it three wins from three races in the latest round of the CXNE League held by Durham University Cycling Club.
The battle for overall honours continues to be close in the Mosquito Bikes London League, with Matt Webber (London Phoenix) pipping rival Sylvain Garde (Addiscombe CC) in round eight at Stanmer Park in Brighton on Sunday.
And with several riders absent because of the National Trophy, Hayden Wood won the ninth round of the Eastern League at Grafham Water near Huntingdon on Sunday, crossing the line just inches ahead of Tim Guy (Iceni Velo).
Related links
Preview: Oldham continues National Trophy bid on Sunday
Thank you for reading 20 articles this month* Join now for unlimited access
Enjoy your first month for just £1 / $1 / €1
*Read 5 free articles per month without a subscription
Join now for unlimited access
Try first month for just £1 / $1 / €1