British Cycling membership hits 40,000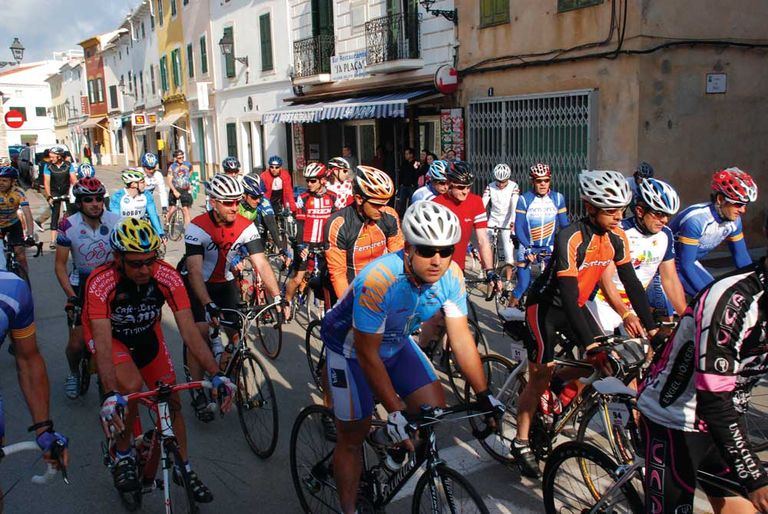 British Cycling membership has doubled in the past four years, and now stands at an all-time high of 40,000.
The announcement came from British Cycling on Monday, the day after Mark Cavendish won the World Championship road race in Copenhagen reinforcing the overall feeling that cycling in Britain is on the up.
According to British Cycling figures, its membership stood at 20,000 in April 2007 and rose to 30,000 in May 2010. In less than 18 months, a further 10,000 members have joined the organisation.
British Cycling president Brian Cookson said: "Today really brings it home that our 'inspiration to participation' strategy is working as all types of cyclists are getting behind us on the final approach to London 2012.
"Mark has already thanked his team but I'm sure he would agree that gold medals really come about as the culmination of the efforts from a huge team of people, from riders and support staff to the thousands of volunteers and clubs who work tirelessly to develop our sport."
"As we celebrate this great British victory and record membership, our thanks go to Sport England whose National Governing Bodies investment strategy has been key to our success at grassroots level and to UK Sport and Sky for their continued support.
"We are on track to get one million more people cycling regularly and increase weekly participation to 125,000 by 2013, and with the backing of our partners and members we are delivering a fantastic participation legacy of a home Olympic and Paralympic Games."
British Cycling is the national governing body for cycling in Britain. It's aim is to "inspire participation in cycling as a sport, recreation and sustainable transport through achieving worldwide success". Members benefit from BC's legal and insurance services, and are eligible for a discount from several retailers among other benefits.
Four membership packages are currently available: Gold, Silver, Bronze and Ride. Bronze membership costs £13.50 per year, with the top-tier Gold membership costing £64.
External link