British Cycling's Elite Road Series increases to nine events for 2014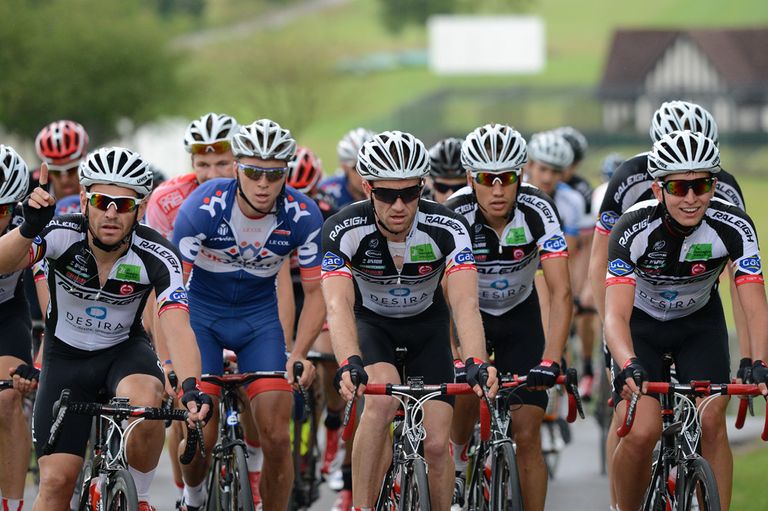 The Elite Road Series, British Cycling's replacement for the Premier Calendar, will consist of nine events in 2014.
BC today unveiled details of next year's national road series, and as revealed by Cycling Weekly in October, the Elite Road Series will comprise of the three-round Spring Cup and the GP Series that spans July and August.
Both series have their own individual and team classification, and those rankings will also be combined to give an overall series winner and best team.
Arguably the biggest surprise is the inclusion of the Cycle Wiltshire GP on May 4, which stems out of the Twinings Tour Pro-Am event that was staged for the first and only time in 2011.
The popular UCS Ipswich and Coastal GP returns for a second year, and will again take place one week before the start of the Tour of Britain.
Six events will comprise the Elite Circuit Series, while a new women's edition of the Rutland-Melton CiCLE Classic is one of 10 events scheduled for the Women's Road Series.
Also announced by BC today was the introduction of a new tier of teams to sit below UCI Continental status.
The new category of British Cycling Elite National Team will reward teams who meet a set of professional standards with a set number of benefits and guarantees inclusion into the Elite Road Series events. Along with UCI teams, the new Elite National Teams will be included in both individual and team overall rankings across the British Cycling Elite Road Series.
The existing club team structure will still exist in its current format and National Series events will continue to be open to club teams and individual riders, although inclusion within the overall rankings for those series respectively will only be open to teams who have affiliated to the series for the full season.
British Cycling Elite Road Series - Spring Cup
Saturday - Sunday 12 - 13 April 2014 Tour of the Reservoir 2 Day
Sunday 4 May 2014 Cycle Wiltshire GP
Sunday 11 May 2014 Lincoln GP
British Cycling Elite Road Series - Grand Prix Series
Sunday 13 July 2014 Stockton Festival of Cycling
Sunday 20 July 2014 Ryedale GP
Sunday 27 July 2014 Circuit of the Fens
Saturday 02 August 2014 Stafford Kermesse
Sunday 17 August 2014 Leicester Kermesse
Sunday 31 August 2014 UCS Ipswich and Coastal GP
British Cycling Elite Circuit Series
Wednesday 2 July 2014 Otley GP
Friday 11 July 2014 Stockton Festival of Cycling
Wednesday 16 July 2014 Colne Grand Prix
Friday 18 July 2014 Beverley GP
Wednesday 23 July 2014 Sheffield GP
Wednesday 30 July 2014 The Wales Open Criterium
British Cycling Women's Road Series
Sunday 27 April 2014 Cheshire Classic
Sunday 18 May 2014 Womens Cicle Classic
Sunday 1 June 2014 Hillingdon Womens GP
Saturday - Sunday 14 - 15 June 2014 CDNW Surf and Turf 2 Day
Sunday 22 June 2014 Curlew Cup
Wednesday 2 July 2014 Otley GP
Saturday - Sunday 12 -13 July 2014 Essex Giro 2 Day
Wednesday 23 July 2014 Sheffield GP - Womens Race
Sunday 20 July 2014 Ryedale GP Womens race
Friday - Saturday 1 - 2 August 2014 Stafford GP and Kermesse
British Cycling Junior Road Series
Sunday 23 March 2014 Cadence Road Race
Saturday - Sunday 5 - 6 April 2014 Junior Tour of the Mendips
Sunday 27 April 2014 Junior Cicle Classic
Saturday - Monday 2 - 4 May 2014 IOM Junior Tour
Sunday 18 May 2013 Loughborough University Junior Road Race
Sunday 15 June 2014 Bikeline Tom Simpson Junior Road Race
Sunday 6 July 2014 Hatherleigh Junior Road Race
Sunday 27 July 2014 Bath RC Junior Road Race
Saturday - Monday 23 - 25 August 2014 Junior Tour of Wales 3-Day
British Cycling Youth Circuit Series
Sunday 13 April 2014 Hetton Youth Circuit Races
Friday - Saturday 2 - 4 May 2014 IOM Youth Tour
Saturday - Monday 24 - 26 May 2014 NW Youth Tour (Sat - Mon)
Saturday 08 June 2014 Team MK Circuit Races
Saturday 21 June 2014 Hillingdon Slipstreamers Circuit Races
Sunday 27 July 2014 Maindy Flyers Youth Circuit Races
Sunday 10 August 2014 Susies Youth Circuit Races
Sunday 31 August 2014 Scarborough Festival of Cycling 2014