Chris Boardman to leave British Cycling after Olympics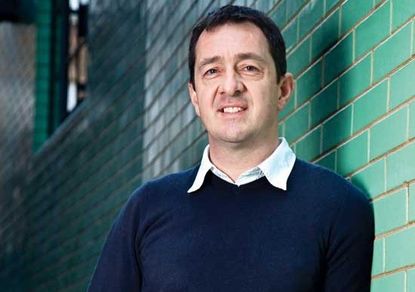 Chris Boardman has today announced, via his blog on the BBC website, that he will stand down from his position of director of research and development at British Cycling after the London Olympics.
Boardman won Olympic gold in Barcelona 1992 on the Lotus sport bike in the individual pursuit before going on to a successful professional career on the road.
After retiring after the 2000 Games in Sydney he had little to do with cycling until post-Athens 2004 when British Cycling performance director Dave Brailsford asked him to look at improving the team's equipment.
In the run up to the Beijing Olympics, where Great Britain won eight gold medals, Boardman spent days in the wind tunnel at Southampton University working on aerodynamics.
He worked with the riders to perfect their positions and on new equipment, and how everything worked together. Now, after nine years with the British team he is stepping down.
"Because of the amount of time it takes to do it properly, I'd be doing them a disservice if I stayed," he said during a break in his commentating duties at the Track World Championships in Melbourne. "I've got other things going on in my life, I've got six kids and other things I want to do."
Boardman launched his own bike brand with Halfords in 2007 that went on to become the fastest-growing British bike brand ever.
He has also admitted that he may not be the person to take the team's approach to equipment on to the next level. "They need somebody new certainly in the bit I work in now. The last person you want to innovate is an expert."
"You don't know what you don't know. I can't see where the big gains are going to come from now, certainly as the rules become more and more clearly defined but that doesn't mean they're not there, it just means that I can't find them. I'm not the man to find them."
Related links
Boardman Elite bike range: Inside tech
Boardman goes global with new range
Cycling Weekly's all-time ranking of British pro riders
Cycling Weekly's all-time list of British pro winners
Thank you for reading 10 articles this month* Join now for unlimited access
Enjoy your first month for just £1 / $1 / €1
*Read 5 free articles per month without a subscription
Join now for unlimited access
Try first month for just £1 / $1 / €1