Katie Archibald column: 'I managed to avoid cooking a single meal for three months'
Katie Archibald reveals her new-found love of dark chocolate and how she avoided cooking for three months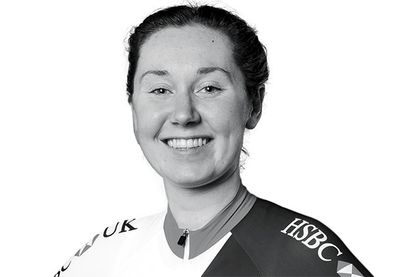 Olympic and world champion, Katie Archibald got into cycling after winning handicap races on a Highland Games grass track. She writes a column for Cycling Weekly each week
"Children aren't supposed to like dark chocolate. It's one of those bitter things that you are meant to acquire a taste for later in life, like olives and self-pity." The words of Emma Jane Unsworth written in Hungry the Stars and Everything.
When I first read them I was still a child, aged 21, who crinkled her nose at dark chocolate. Aged 22 I forced myself to eat it as a healthier indulgence than milk chocolate. Healthier not because of the lower sugar or higher cocoa content but because I couldn't stomach more than a few chunks.
>>> Katie Archibald column: 'My road season ended with my head in the toilet'
Aged 23 I'm now through the other side and caning entire bars of the stuff like I'm trying to find a golden ticket. My dark chocolate diet plan needs refining. Luckily I'm aware enough of my vices to avoid starting one healthy glass of wine a night.
My bigger dietary issue is that I enjoy cooking like I enjoy baking: as a project, a mission, the sort of thing you make a Pinterest board for. And once a month. Not something you have to do three times a day to stay alive. That's simply too much.
In 2016 I managed to avoid cooking a single meal for three months. Made possible by a combination of moving house via a hotel, pre-Olympic camps and a very long post-Olympic holiday, everything I ate was either cooked for me or put in a microwave. The British Cycling nutritionist even approved. Boy, life was good.
This week, a year after my cruel return to cooking dinners, I start on a new BC nutritionist-approved scheme; build it yourself meal deliveries. That's not their advertised name but it's the idea. A company that delivers all the ingredients you need for dinner, pre-measured and ready to cook.
Am I pathetic? Almost certainly. Am I willing to accept that label in order to avoid the incredible mental struggle involved with both planning and shopping for a meal for dinner EVERY SINGLE DAY?
I'm having a pin badge made up to say as much.
Thank you for reading 20 articles this month* Join now for unlimited access
Enjoy your first month for just £1 / $1 / €1
*Read 5 free articles per month without a subscription
Join now for unlimited access
Try first month for just £1 / $1 / €1